The modern-day sporting landscape has been seismically shifted by the performances of Usain Bolt. Coupling unmatchable charisma with sublime displays on the track, the Jamaican is arguably the most recognisable sportsperson in the world and has illuminated three consecutive Olympic Games with world records and numerous gold medals. The planet simply wouldn't be the same without him.
Key facts about Manny Pacquiao
Full name: Usain St Leo Bolt
Date of birth: 21 August 1986
Birthplace: Sherwood Content, Trelawny, Jamaica
Net worth: $30m
Height: 6ft 5in (195cm)
Weight: 94kg
Twitter: @usainbolt
Facebook: Usain Bolt
Instagram: @usainbolt
Who is Usain Bolt?
During his childhood, Bolt found himself drawn to football and cricket rather than athletics. He may have been one of the fastest boys at his school, but that did not prevent him becoming distracted by other sports.
However from 2001, when Bolt won 200m silver in a school competition, track and field took priority. His rapid improvement saw his debut at the IAAF World Youth Championships not end in medal success, but a personal best. Career-best times followed at the Central American and Caribbean Junior Championships, but not until the World Junior Championships in 2002 did he start to attain global recognition for his talent.
Gold came in the 200m at the event hosted on home turf in Kingston, while silvers followed in the 4x100m and 4x400m relays. At the World Junior Championships the following year he repeated his 200m success in Sherbrooke, underlining his status as the most exciting young athlete in the world. But his pursuit of stardom would go on to break new ground.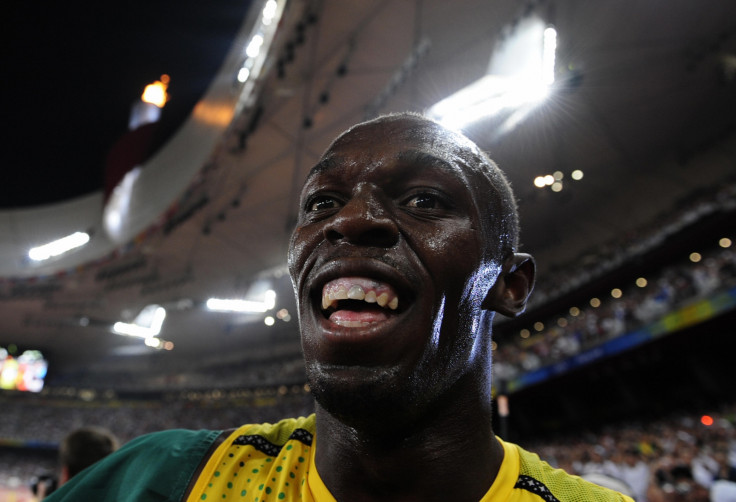 Usain Bolt's career highlights
Marked his debut in the World Championships by winning silver medals in the 200m, behind American Tyson Gay, and as part of the 4x100m relay team.
In May 2008, Bolt broke the 100m world record with a time of 9.72 seconds, surpassing team-mate Asafa Powell.
On his Olympic debut at Beijing 2008, Bolt broke the world record in the 100m for a second time in 9.69 seconds to win gold. Days later, he made the 200m record his own by running 19.30 seconds on his way to gold.
Bolt added a third gold in the 4x100m relay with the Jamaican team, but has since been stripped of the medal after compatriot Nesta Carter's positive drugs test.
Repeated his heroics from the Olympics in the 2009 World Athletics Championships, winning the 100m in 9.58 seconds and the 200m in 19.19 seconds, both world records. A third title followed in the 4x100m relay.
He retained his 200m and 4x100m world gold in Daegu, but failed in the 100m after a false start in the final. Jamaican broke the world record again in the relay, with a time of 37.04 seconds.
At London 2012, Bolt retained his three Olympic sprint titles, with Jamaica taking two tenths of a second off the relay record.
The 2013 world championships in Moscow saw Bolt remain at number one sprinter on the planet with three more gold medals, including in the 100m that he had failed to win two years previously – making him the most successful athlete in the competition's history.
Bolt produced one of his most notable displays in winning the world 100m title at Moscow 2015 ahead of drugs cheat Justin Gatlin after a campaign dominated by injury. Gold duly followed in the 200m and 4x100m relay.
His third and final Olympic Games in Rio saw Bolt at his blistering best with victories again in the 100m, 200m and 4x100m relay, cementing his status as a legend of global sprinting.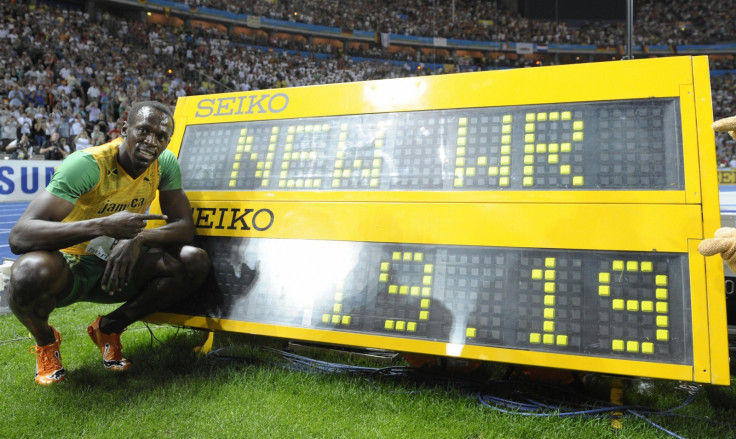 What is Usain Bolt's net worth?
According to The Richest, Bolt has an estimated net worth of $30m, as much down to his success on the track as his enormous marketing potential. His biggest sponsorship deal is with Puma, which earns him $9m – dwarfed by many in different sports – but making him the best paid track and field athlete around.
How fast is Usain Bolt?
On his way to winning 100m gold at Beijing 2008, Bolt recorded a speed of 27mph, 0.82 seconds per 10m. Those splits reduced slightly in Berlin in 2009, when he registered 0.81 per 10m. The speed is the fastest recorded by any sprinter in international competition.
Why is Usain Bolt retiring?
Bolt will hang up his running spikes after the 2017 World Athletics Championships. Never a competitor 100% devoted to his training, the primary reason for Bolt's decision is his lack of motivation to train for another four-year Olympic cycle.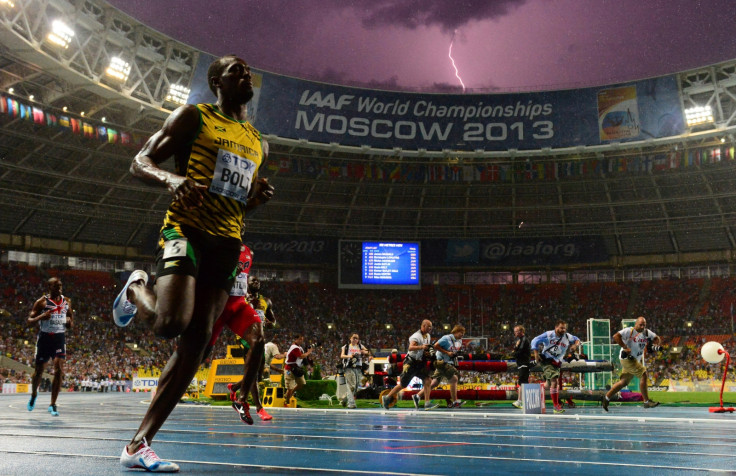 Who is Usain Bolt married to?
Despite shooting down suggestions the pair are engaged, Bolt is currently dating Kasi Bennett, but has yet to propose to his long-term partner. The eight-time Olympic champion was accused on cheating on Bennett when pictures emerged after Rio 2016 of him with another women. Though his mother is keen for her son to settle down, Bolt has shown no desire to get married in the near future.
What is Usain Bolt's real name?
Father Wellesley and mother Jennifer christened their son Usain St Leo Bolt, though the motivation behind his middle name is unknown. His nicknames include 'Lightning Bolt', a tag he earned due to his post-race celebrations in which he lifts his arms at an angle.
Has Usain Bolt bought Cardiff City?
In short, no. A website posing as Fox News claimed that the Jamaican had paid £50m to purchase the club from current owner Vincent Tan, with the runner excited to "take the club to new heights". Neither Bolt or the club have commented on the story, which has been branded as fake news on social media.