To anyone who's found themselves lying awake at night watching the clock seemingly move at double speed, a smart bed could be the answer. That's according to UK-based start-up Balluga, which has launched a crowd-funding campaign for a bed that it says can stop storing, massage you to sleep and adjust mattress support to your liking.
Rather than springs, the Beluga Smart Interactive Bed is filled with air-filled cells. More air can be pumped into these cells to make the mattress firmer, or taken out to make it softer depending on how springy you like your mattress. This can be controlled by section, according to where you need the most support (head, torso and legs), using a smartphone app.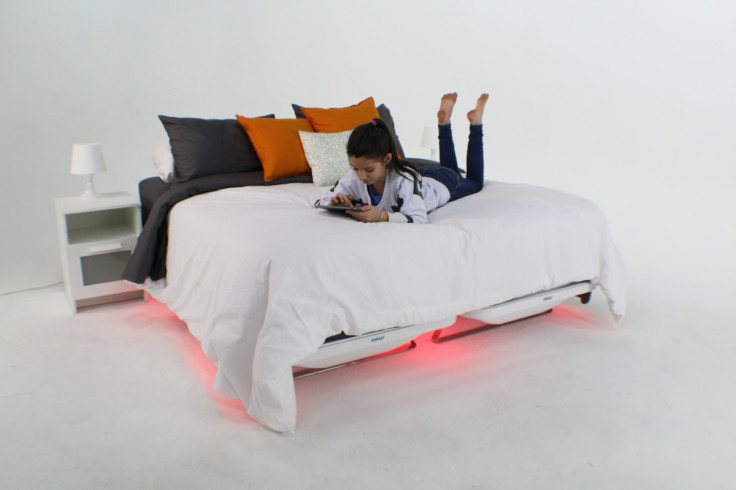 There's a climate-control function too, which sucks air from your bedroom into the mattress and either heats or cools it depending on your preference. Settings can be adjusted for each side of the bed independently, meaning you can set different preferences for yourself and whoever you share your bed with.
The Balluga bed also features a massage system that can target specific pressure points after a hard day's graft, meanwhile for snorers a built-in microphone detects the sound of snoring and adjusts the support under your (or your partner's) head until silence is resumed.
Balluga's smart bed has been in the pipeline since 2014 and has arrived on Kickstarter after teaming up with manufacturers to produce it. During that time it has also undergone trials with so-called "beta testers" − or "lazy people" to you and me.
"There's normally more than one contributing factor to a good night's sleep," says the team behind the project. "If you have ever had a bad night's sleep from being too hot or cold or suffered from back pain from an unsupportive mattress, or even been woken up by a partner snoring, Balluga is for you."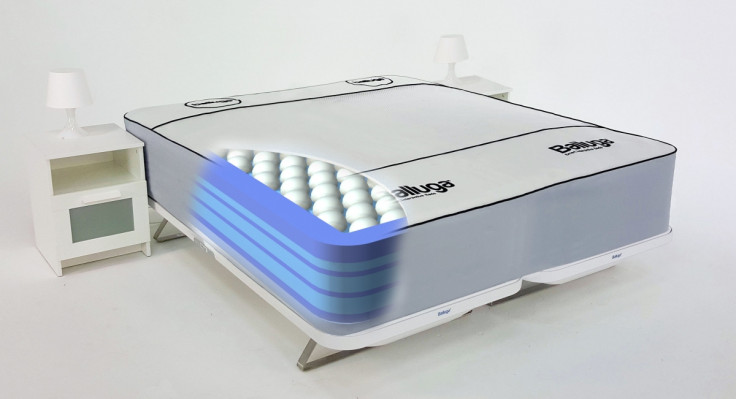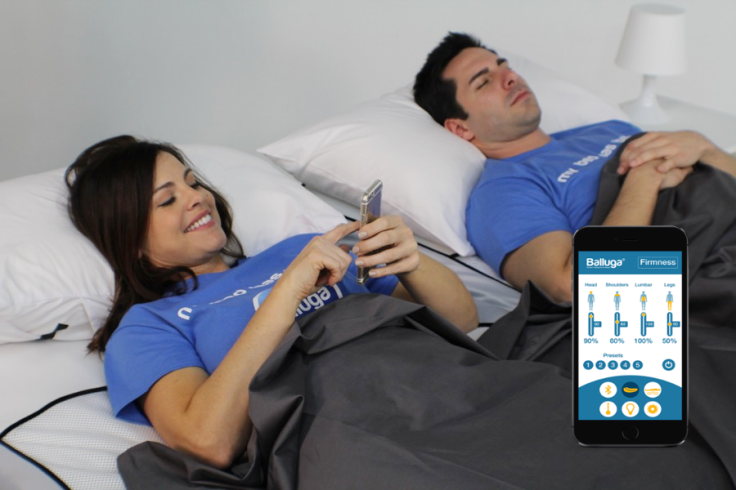 All aspects of your sleep can be tracked via a sleep-monitoring system, which Balluga has designed to be compatible with the users' existing sleep technology, like sleep-tracking wearables and smartphone apps. Those who back the project on Kickstarter can pre-order a single mattress from $1,199 (£850/ €1,100), or a double from $1,499, with shipping expected by June 2016, as long as the $50,000 crowd-funding target is reached.
"With the help of the Kickstarter community, we'd like to be given the opportunity to bring Balluga beds to the mass market," says co-founder Joe Katan. "We already have manufacturers in place and we're ready to take orders for any size of bed, for any continent worldwide."
The only problem now will be getting up in the morning.