HTC fans rejoice: it looks like we now have a launch date for the HTC One M10 after the company sent out press invites telling us to mark down 12 April in our diaries. The event will take place simultaneously in London, New York and Taipei.
It's been a difficult few years for HTC. The South Korean manufacturer has struggled to keep itself afloat in the increasingly competitive smartphone market, and has for years now played second fiddle to Samsung and Apple. While it made a killer comeback with the HTC One in 2013, attempts to rekindle the magic since have mostly fallen flat.
Being the case, the HTC One M10 – or "Perfume", as the handset is allegedly codenamed – really needs to hit the nail on the proverbial head. No more half-hearted fingerprint sensors, gimmicky gif-making software or have-a-go camera tech that nobody wants. If HTC wants to make itself a market leader again, now's the time to get it right.
Thanks to various leaks and hearsay from around the web and based on what we've seen in other Android flagships this year, we already have a fairly good idea of what to expect in the HTC One M10. Yet without any official word from HTC, the picture is far from clear. With that in mind, here's everything we want to see HTC bring to the table with its make-or-break handset.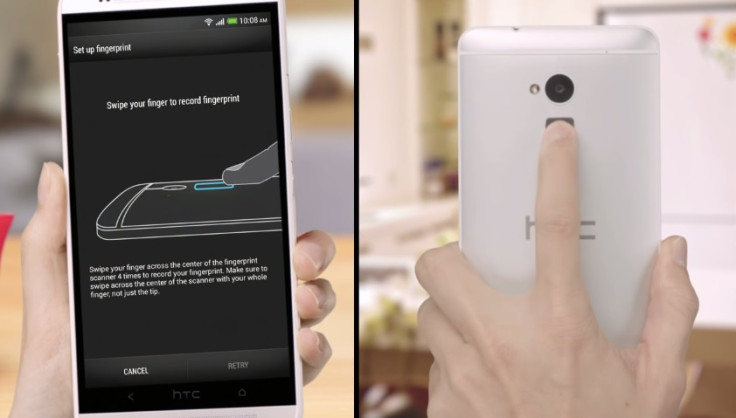 A decent fingerprint scanner
HTC has been stubborn when it comes to embracing biometrics, despite the fact it's rapidly becoming a standard feature in high-end and even a few mid-range smartphones. It gave it a go with the HTC One Max, though it was somewhat of a half-hearted attempt that resulted in an irksome, often hit-or-miss system for unlocking the phone with a fingerprint.
We've seen how biometric implementation can and should be done with devices like the iPhone and Samsung's more recent Galaxy flagships, meaning there's really no excuse for HTC not to include a quality, functional fingerprint scanner into the One M10. Needless to say, we'd also like to see the handset arrive pre-installed with Android Pay, which is coming to the UK soon.
Water resistance
Water resistance has been worryingly absent from One M10 leaks and rumours thus far, but we're holding out hope that HTC will surprise us on 12 April. Unless you frequently take your smartphone into the shower or otherwise live in a rainforest/ underwater, water resistance isn't really crucial. Still, it's another feature that's becoming commonplace these days and an area in which HTC is still playing catch-up. It also serves as added peace of mind for those prone to dropping their phone in puddles/ toilets/ inconveniently-placed drinks.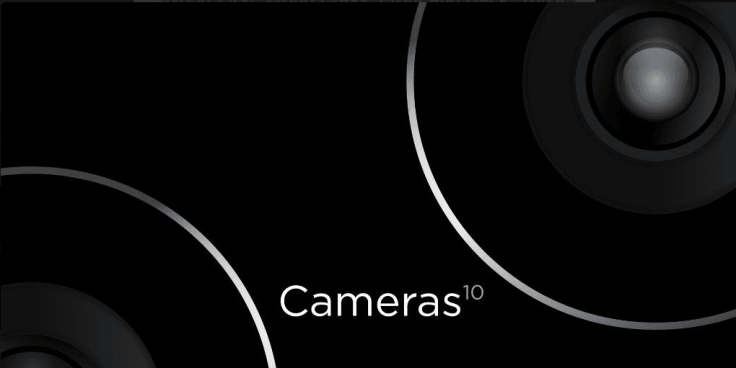 A better camera
There's no denying that HTC was on to something when it introduced the concept of Ultrapixels to the smartphone market with the HTC One (M7) back in 2013. Unfortunately, consumers weren't as enthusiastic about the prospect of fewer-but-larger pixels as HTC was and insisted more megapixels for their money.
It took HTC a couple of years to listen but when the manufacturer eventually caved to demand, the results were abysmal. Despite packing a 20.7MP sensor, 2015's HTC One M9 is largely regarded as having the worst camera in the range thanks to its inconsistent performance, lack of optical image stabilisation (OIS) and inability to pick out detail. Samsung has shown how the "less is more" approach should be done with the Galaxy S7; hopefully, HTC has been taking notes and if its recent teases are anything to go by, the HTC One M10's camera should have something special in store.
A bigger, better battery
HTC's flagships are known for being notoriously hard on their batteries and despite the introduction of more power-efficient processors, the manufacturer still falls short when it comes to staying power. The HTC One M9 came with a sizeable 2840mAh battery but still didn't quite manage the stamina of its rivals, with some users reporting excessive power drain issues.
Rumour has it that HTC will pack the One M10 with a hefty 3000mAh power pack, matching that of the Samsung Galaxy S7. But that's only half the story – HTC also has to ensure its upcoming flagship is optimised to make the most of the Snapdragon 820's task scheduling capabilities, which will allegedly power the device and can reduce smartphone power consumption by up to 40%.
Keep Sense, ditch Zoe
Say what you will about HTC Sense, but here at IBTimes UK we're big fans of HTC's software overlay. BlinkFeed – HTC's proprietary news aggregator – is both attractive and intuitive, and provides at-a-glance distinction between HTC handsets and the rest of the Android rabble.
That being said, we don't like everything about the company's software - HTC Zoe, for example, which has been integrated into HTC's flagship models as far back as the One M7 and essentially serves as a glorified gif creator. The shooting mode lets users take a succession of burst photos which are then stitched together into a three-second video called "Zoes".
Not only is the usefulness of such a feature limited, but these Zoes quickly take up storage space on the device, which we'd much rather save for something more worthy of our precious megabytes. So sorry Zoe, it's over.
Expandable storage
HTC has been one of the more reliable manufacturers when it comes to offering expandable storage with its smartphones so we're fairly confident it will continue the trend with the One M10. Now that Samsung has brought back the microSD slot for the Galaxy S7 and S7 Edge, it would be counter-intuitive for HTC to go the other way, particularly as expandable storage has time and again been cited as a top priority for Android users. Bottom line: If it ain't broke, don't fix it.
The latest connectivity standards
With the increasing trend toward USB-C, this is an obvious but nonetheless important area where HTC can future-proof its upcoming flagship. Samsung opted to stick with microUSB for its Galaxy S7 and S7 Edge devices, which could have consequences for the company further down the line. This makes it one, albeit small, area in which HTC can get the edge over its market-leading rival. If you don't know what the deal is with USB-C, take a look at our handy guide.

We'd also like to see wireless and quick-charging technology feature on the HTC One M10. While wireless charging is slowly creeping into the mainstream, a tangle of standards vying for space means there are still obstacles on the road ahead. No doubt this is the reason why several manufacturers – including LG – appear reluctant to jump aboard the wireless bandwagon.
Still, it's important for manufacturers to be seen to be embracing new technologies, and HTC needs to prove that it's strapping itself in for the long haul if it really sees a future for itself beyond the One M10.
What would you like to see on the HTC One M10? Let us know on Twitter @IBTimesUKTech