World's First Smart Interactive Balluga Bed Turns Sleeping Into a Whole New Experience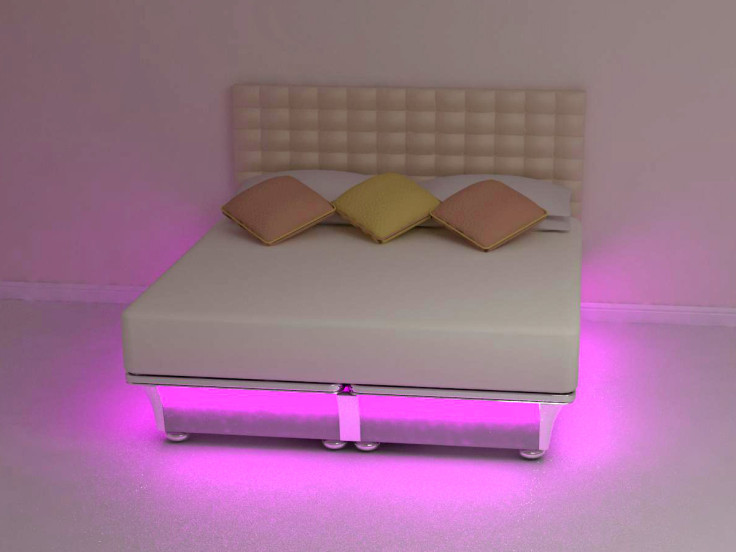 A UK inventor has created the world's first smart interactive bed that contains a computer able to contour the bed to fit your body's shape as well as offer vibrating massage and a surround sound entertainment system.
Joe Katan, 52, a consumer product innovator who has a background in consumer product manufacturing and retail, has spent the last seven years working on the Balluga Smart Interactive bed, which will be unveiled next week at the Gadget Show Live trade show in Birmingham.
"Many years ago I bought a very good quality mattress and after two to three years, the mattress began to dip," Katan told IBTimes UK.
"However it cost such a lot of money that in order to make the money back, I had to keep using it."
Katan enjoys repairing and fixing things, and he decided that it would be "exciting" to make a bed that would have a lot of functionality and also be able to be controlled using a smartphone.
Bed of the future
The Balluga Smart Interactive bed is really something else. The mattress itself is an air bed made up of multiple cells made from a soft inflatable elastic membrane material that is 2 millimetres thick.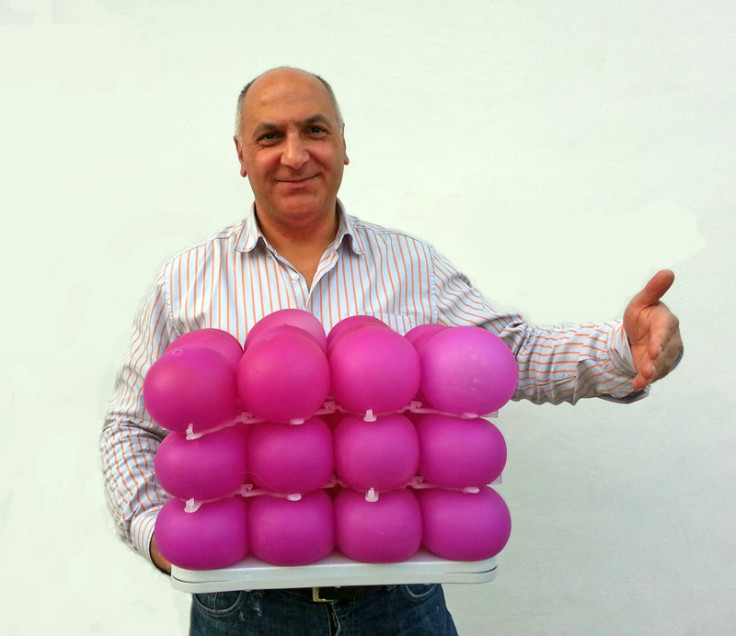 Creator Joe Katan with the air bed cells that make up the mattress
Balluga
The cells can be precisely adjusted to fit and support your body using either a conventional remote control, or you can control the bed wirelessly from a smartphone app as the bed contains both a Wi-Fi hotspot and an Ethernet power line adaptor in the main AC plug.
You can choose what temperature you want to sleep at, and the bed comes with built-in low lighting.
If you just want a bed to sleep in, you can have that, but if you want more functionality, the company can build in a vibrating massage function to send you to sleep.
The bed can also be hooked up to your game console, and let's say if a grenade is tossed at you in a video game, the bed will shake from the shock the same way the gamepad does.
You can even hook up a smartphone or mp3 player, play music through the bed's built-in surround sound system, and the massage vibrations will follow the beat of your chosen music track.
Can't be bothered to hold your eReader while in bed? No problem, the Balluga Smart Interactive bed comes with a console that can suspend the eReader in the air over your head, or a screen where you can watch videos.
The console over your head can also project videos you want to watch on the bedroom wall next to you.
What about the money?
"If you're going to spend so much money on a bed, why shouldn't you be able to have a Rolls Royce quality sleep?" said Katan, who calculates that people spend about £2,000 over 20 years as they usually replace their mattress once every five to seven years.
Of course, a smart bed of this quality doesn't come cheap, and a small double mattress without additional functions is expected to retail from £999, with additional functions costing £99 and up.
However, the bed is 100% recyclable and the company says that it will accept trade-ins whenever customers want to give the bed back, even after 20 years, as the material the bed is made from means that once it is cleaned, it is 100% hygienic again and so doesn't decrease in value the way a normal mattress does.
Also, Balluga will be offering the bed at a contract price similar to what you'd pay for a smartphone subscription with your mobile operator.
The thinking is that the customer could then pay a small deposit, then pay the monthly subscription which would enter them into a service contract, so that all electronics would be covered and the company would instantly repair anything that goes wrong.
The Balluga Smart Interactive bed is currently undergoing trials and interested consumers can sign up on their website to become a beta tester. The company is also looking for commercial partners and retailers to form partnerships with it.
Patents for the technology used in the bed have been approved in Europe and the US, and are currently pending approval in 42 other countries.
The company expects to offer the bed for pre-order in late 2014, with the bed to be delivered to consumers in the first quarter of 2015.
Luxury launches website VeryFirstTo.com has been selected to offer the Balluga bed for sale at launch later on this year.
© Copyright IBTimes 2023. All rights reserved.