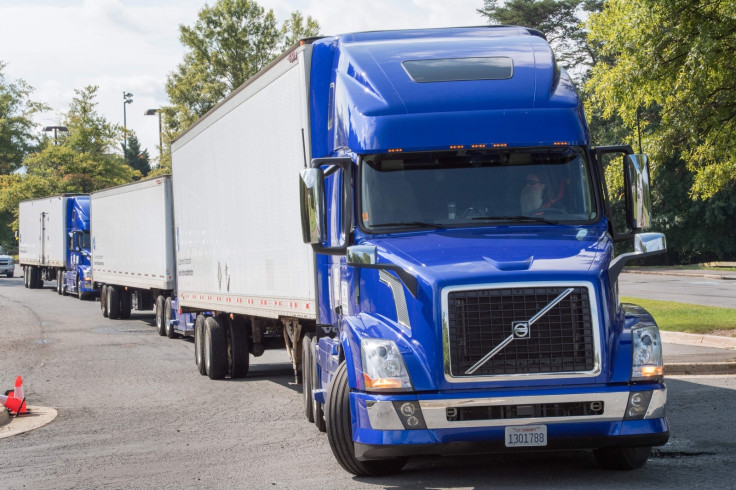 Long-haul truck drivers who are not paying attention to the road should be fitted with electric shock devices to keep them focused, an Australian politician believes.
In the wake of a serious crash that claimed the lives of two people, New South Wales roads minister Melinda Pavey says anyone not willing to consider technology as a solution has their "heads in the sand". The victims, one of whom was just 19, were trapped inside the wreckage for four hours, according to news.com.au.
Pavey spoke to ABC radio on Wednesday (16 January) and said it was time to let technology help. "The technology now is so advanced, a driver can be driving and get an electric shock if they look away from the windscreen for more than two seconds," she said.
But the Transport Workers Union has been quick to rebuff the idea. The state secretary of the group, Richard Olsen, labelled Pavey as "heartless, arrogant and completely incompetent."
"Instead of blaming drivers, the minister must ensure that all levels of the supply chain take responsibility," Olsen said according to news.com.au. "This week alone, three truck drivers have died on the job, and the lives of two car drivers have also been lost."
"To not only ignore the actual problems that are killing people on our roads, but to also propose electrocuting people driving heavy vehicles, is not only baffling and deeply offensive to the families of those killed, it is also unconscionably dangerous in its negligence."
Trucking companies in Australia are notorious for not following rules put in place to ensure drivers rest and take breaks. The devices would measure 16 aspects of the driver including their heartbeat, how often they are blinking and where they are looking.
Pavey responded and said her comments were taken out of context. "If we can't have a decent, honest conversation about the technology available, we have some issues," she said. "It's not time to put our heads in the sand. No one wants drivers out there in unsafe conditions and we do have a challenging shortage of drivers in an industry full of good people."