US President-elect Donald Trump has said that he will meet with American intelligence agencies next week to be "updated on the facts" following announcements of new US sanctions on Russia imposed by the outgoing Obama administration.
In a statement released Thursday evening (29 December), Trump said that it was time for the country "to move on to bigger and better things," echoing the frequently dismissive rhetoric of his staff when asked about alleged Russian interference in the recent election.
"Nevertheless," he added, "in the interest of our country and its great people, I will meet with leaders of the intelligence community next week in order to be updated on the facts of this situation."
The president-elect has controversially been turning down daily briefings from the intelligence community usually given to an incoming US president. In an interview with Fox News on 11 December, Trump said that he did not need the daily intelligence briefings because he is "a smart person".
"These are very good people that are giving me the briefings. And I say: 'If something should change from this point, immediately call me. I'm available on one-minute's notice.'" said the president-elect, adding: "I don't have to be told the same thing in the same words every single day for the next eight years."
Trump's statement comes after the Obama administration announced a series of new sanctions against Russia for alleged state-sanctioned cyber attacks during the election. 35 Russian officials have been told the leave the US and two Russian compounds are to be shuttered.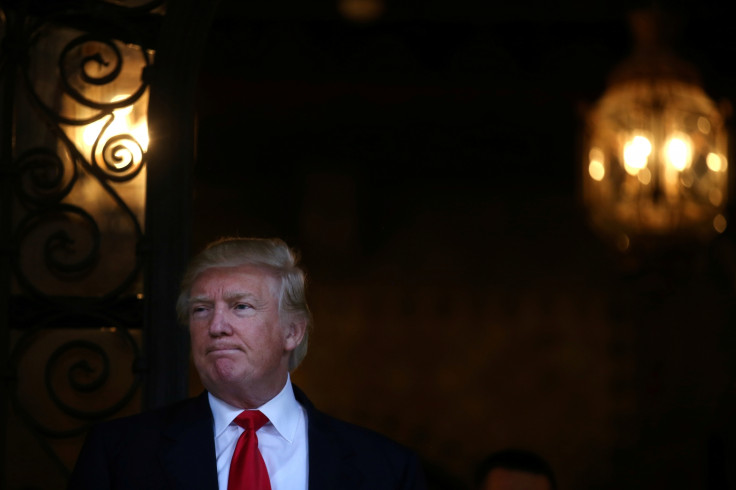 Trump is becoming more isolated in his own party as Republican leaders call for investigations and come out in support of sanctions, while still remaining critical of the Obama administration. Republican Speaker of the House of Representatives, Paul Ryan, said that the sanctions were "overdue" and a result of the administration's "eight years of failed policy with Russia".
"Russia does not shares America's interests," Ryan said in a statement. "In fact, it had consistently sought to undermine them, sowing dangerous instability around the world."
Senators John McCain and Lindsey Graham issued a joint statement again calling the sanctions "overdue" but that "they are a small price for Russia to pay for its brazen attack on American democracy."
"We intend to lead the effort in the new Congress to impose stronger sanctions on Russia," they added.