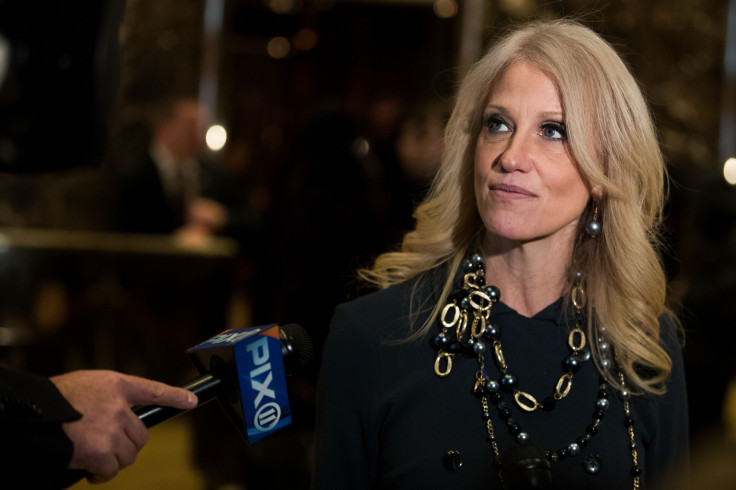 President-elect Donald Trump's senior adviser, Kellyanne Conway, dismissed concerns by electors over Russia's alleged hacking of the 2016 US presidential election on Sunday (18 December).
Conway claimed that there is no evidence of Moscow's interference in favour of Trump, despite the CIA's secret assessment.
"Where's the evidence?" Conway asked Face the Nation host John Dickerson. Her remarks come after the CIA concluded that Russia interfered in the election to help put Trump in the White House.
FBI Director James Comey and Director of National Intelligence James Clapper Jr later agreed with the CIA assessment, The Washington Post reported.
A group of electors, comprising primarily Democrats, called for an intelligence briefing on the extent of Russia's meddling ahead of the Electoral College vote on Monday (19 December).
Those demands received the support of John Podesta, Hillary Clinton's former campaign chairman, who was hacked during the campaign.
"The entire nonsense about the electors trying to use the Russian hacking issue to change the election results is really unfortunate," Conway said.
"I think that actually undermines our democracy more than any other conversation that we're having right now."
According to The Post, Dickerson questioned Conway repeatedly if the president-elect had evidence that Russia did not hack the election. "The president-elect receives intelligence briefings that I am not privy to," she said.
Conway also claimed that President Barack Obama was "under political pressure" from Clinton's camp to take a tough stance on Russia during his Friday (16 December) press conference.
Dickerson pressed Conway on whether Trump supported Obama's stance, but Conway avoided answering the question directly.
"The president-elect respects the ability of President Obama to do what he sees necessary in any number of different arenas," she said.
"It does seem to be a political response at this point because it seems like the president is under pressure from Team Hillary, who can't accept the election results."
Trump has repeatedly dismissed the CIA's conclusion, claiming it is being promoted by Democrats who are upset about his election win.