The US has declared 35 Russian diplomats 'persona non grata' and given them 72 hours to leave the the country for alleged interference in the presidential election.
Among those sanctioned are four top Russian military personnel who Barack Obama's administration believe ordered the cyber attacks against the Democratic National Committee (DNC). The series of retaliatory measures also include shutting two Russian compounds in Maryland and New York.
A statement from Obama said that these "are not the sum total of our response to Russia's aggressive activities. We will continue to take a variety of actions at a time and place of our choosing, some of which will not be publicised.
"These actions follow repeated private and public warnings that we have issued to the Russian government, and are a necessary and appropriate response to efforts to harm US interests in violation of established international norms of behaviour."
Along with the cyber attacks on the DNC, the president said the sanctions were "consequences" of "an unacceptable level of harrassment in Moscow" experienced by US diplomats, adding: "These data theft and disclosure activities could only have been directed by the highest levels of Russian government".
The State Department released a statement saying that the 35 Russian officials now declared 'persona non grata' were "acting in a manner inconsistent with their diplomatic or consular status" and that US diplomat had faced "a pattern of harassment... that has increased over the last four years.
"Today's actions send a clear message that such behaviour is unacceptable and will have consequences".
The New York Times described the actions as the "strongest American response ever taken to a state-sponsored cyber attack aimed at the United States". The statement from Obama also said that the FBI and Department of Homeland Security would be releasing declassified reports on Russian cyber activity.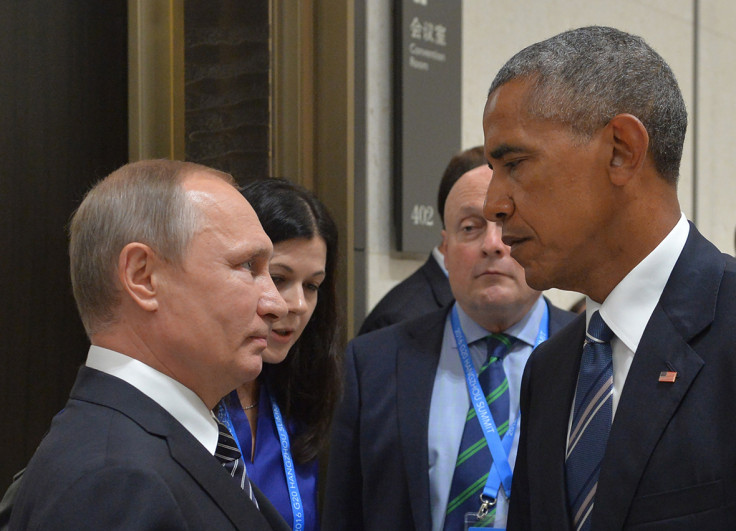 The moves comes after a month of allegations that top Russian government officials ordered the DNC hack and subsequent leak of emails to the site, Wikileaks. US Intelligence organisations have reportedly said that they believe the actions were part of an effort to sway the US election in favour of Donald Trump.
President-elect Trump has repeatedly rejected the allegations, calling them "ridiculous". Speaking to the media on Wednesday, (28 December) Trump said that people did not know what had really happened but questioned whether there was enough security:
"The whole age of computer has made it where nobody knows exactly what is going on. And we have speed — we have a lot of other things, but I'm not sure we have the kind the security we need."
Speaker of the House of Representatives, Republican, Paul Ryan, said that the sanctions were "overdue" and blasted the Obama administration for "eight years of failed policy with Russia". "Russia does not shares America's interests," Ryan said in a statement. "In fact, it had consistently sought to undermine them, sowing dangerous instability around the world."