Trump and Clinton debate cybersecurity and DNC hack – but who won?
Clinton and Trump faced off in the much-anticipated 2016 election debate.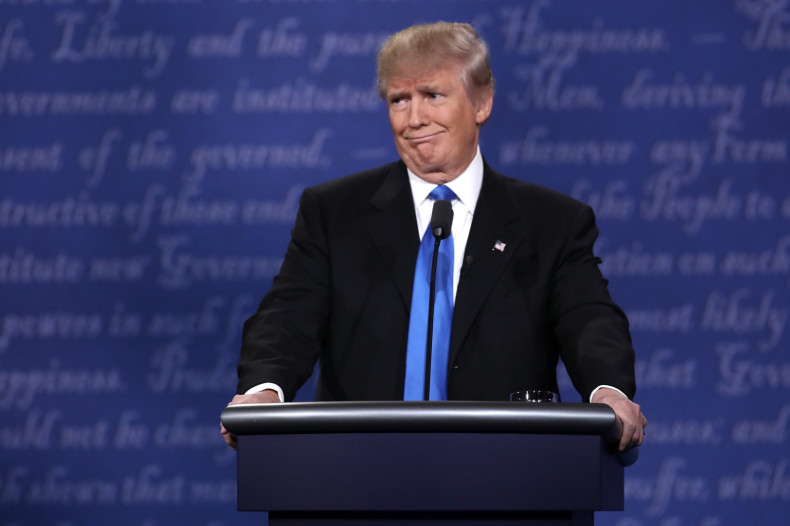 In the much-anticipated debate between the two major US presidential candidates, Democrat Hillary Clinton and Republican Donald Trump, it was inevitable that the implications of cybersecurity, hacking and state-sponsored espionage would be a contentious topic.
Ever since the cyberattack that targeted the Democratic National Committee (DNC) in July, the US political system has suffered a constant drip-feed of embarrassing leaks and scandals, including the release of 20,000 internal emails that resulted in a slew of high-profile resignations.
During the debate, Clinton continued to lay blame for the DNC hack on the Russian state, the same conclusion reached by multiple US cybersecurity firms that have analysed the attacks in detail. She said that cyberwarfare will be one of the "greatest challenges" facing the next president.
Trump, however, was a little less nuanced. Countering Clinton's assertion of Kremlin involvement he claimed the US "should be better than anybody else" at "the cyber" and pointed towards his 10-year-old son as evidence that combating sophisticated cyberattacks may not be possible.
"Look at the mess that we're in," he said. "As far as the cyber, I agree to parts of what Secretary Clinton said, we should be better than anybody else, and perhaps we're not. I don't know if we know it was Russia who broke into the DNC. She's saying Russia, Russia, Russia. Maybe it was. It could also be China, it could be someone sitting on their bed that weighs 400 pounds.
"Whether that was Russia, whether that was China, whether it was another country, we don't know, because the truth is, under President Obama we've lost control of things that we used to have control over. We came in with an internet, we came up with the internet."
"I have a son. He's 10 years old. He has computers. He is so good with these computers, it's unbelievable. The security aspect of cyber is very, very tough. And maybe it's hardly doable. But I will say, we are not doing the job we should be doing, but that's true throughout our whole governmental society."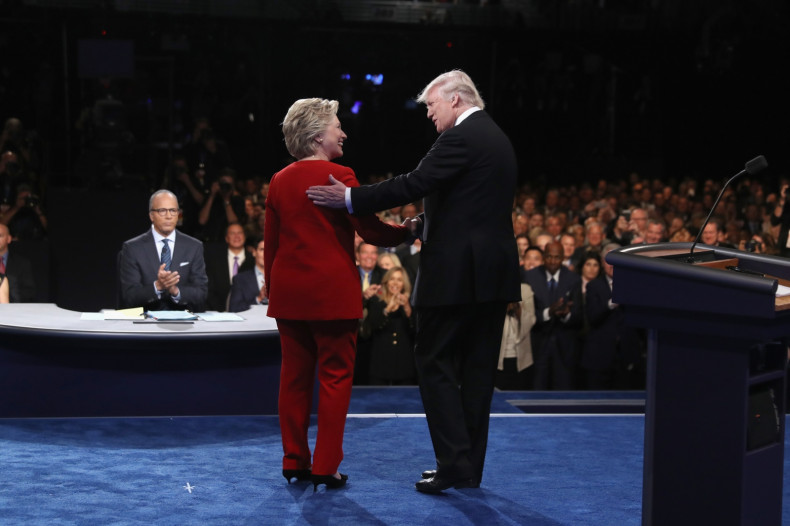 The influence of Russian President Vladimir Putin on the upcoming US elections, set to take place on 8 November, has emerged as a major concern for lawmakers in the wake of numerous hacks this year. In the case of the DNC, two suspected Russian state-sponsored groups were publicly named, called Fancy Bear and Cosy Bear.
Later, a mysterious figure called Guccifer 2.0, believed to be a propaganda tool used by Russian intelligence, also emerged to leak documents from the Democratic Party. At the time of writing, Guccifer 2.0 remains an active presence on Twitter and has promised to disclose more data before the elections take place.
'We are not going to sit idly by'
Clinton branded this a troubling development, however reserved some tough words for Putin and the leaders of other major powers around the world. "We need to make it very clear. Whether it's Russia, China, Iran, or anybody else, the United States has much greater capacity" she said.
"Putin is playing a very tough, long game here," Clinton continued. "One of the things he's done is to let loose cyberattackers to hack into government files, to personal files, the democratic national committee.
"We are not going to sit idly by and permit state actors to go after our information, our private sector information or our public sector information, and we're going to have to make it clear that we don't want to use the kinds of tools that we have.
"We don't want to engage in a different kind of warfare. But we will defend the citizens of this country, and the Russians need to understand that."
Both Vladimir Putin and Kremlin officials have denied involvement with the DNC hack