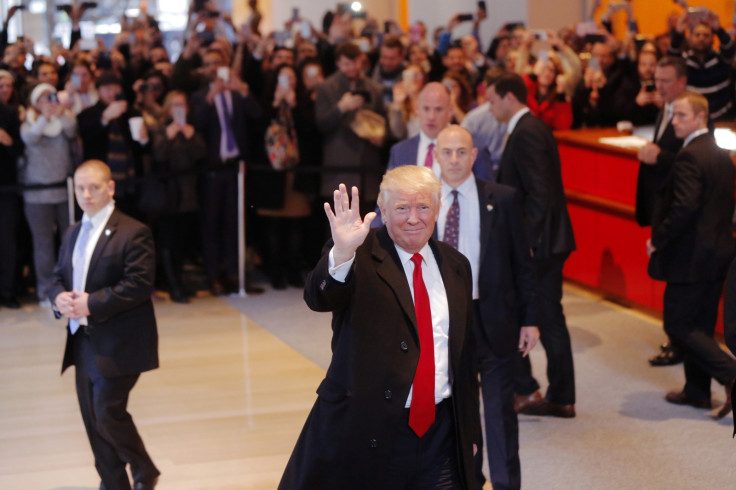 The Southern Poverty Law Center (SPLC) is reporting a surge in hate crimes following Donald Trump's victory in the presidential election. The US civil rights group identified nearly 900 incidents of harassment since the 8 November election.
The SPLC is urging the president-elect to "act strongly to squelch harassment" and to "reach out to the communities he's injured". According to the BBC, the remarks follow two reports of the aftermath of the real estate mogul's surprising win.
"Mr Trump claims that he's surprised his election has unleashed a barrage of hate across the country," SPLC President Richard Cohen said. "But he shouldn't be. It's the predictable result of the campaign he waged. Rather than feign surprise, Mr Trump should take responsibility for what's occurring, forcefully reject hate and bigotry, reach out to the communities he's injured, and follow his words with actions to heal the wounds his words have opened."
In one report, Ten Days After, the SPLC found 867 "bias-related incidents" in the 10 days following the presidential election. Among the incidents are black children being bullied into riding in the back of school buses, and a gay man being pulled from his vehicle and beaten by an assailant who claimed that "the president says we can kill all you f*****s now".
SPLC fellow Mark Potok told the BBC: "An awful lot of these crimes are directly linked to the Trump campaign in the sense that graffiti was left or words were shouted that directly invoked Trump." The report revealed anti-immigrant and anti-Black sentiments were the leading motivations behind the attacks.
In the second report, After the Election: The Trump Effect, the SPLC conducted an online survey of more than 10,000 educators. Ninety percent of them said their school's climate had been negatively affected, with 80% saying there was heightened anxiety and concern among students.
More than 2,500 teachers said they were aware of fights, threats, assaults and other incidents directly connected to the election, SPLC reported. "It's time for our president-elect to use his voice to effectively and unequivocally denounce these hateful acts that are done in his name," Randi Weingarten, president of the American Federation of Teachers, said.
The SPLC said that around 675,000 individuals have signed SPLC petitions calling on the president-elect to distance himself from white nationalists and to rescind his appointment of Stephen Bannon as his chief strategist. Trump did disavow the alt-right movement during an interview with the New York Times.