Donald Trump to pick Steven Mnuchin and Wilbur Ross for Treasury and Commerce
Mnuchin, who has zero government experience, served as the president-elect's campaign finance chairman.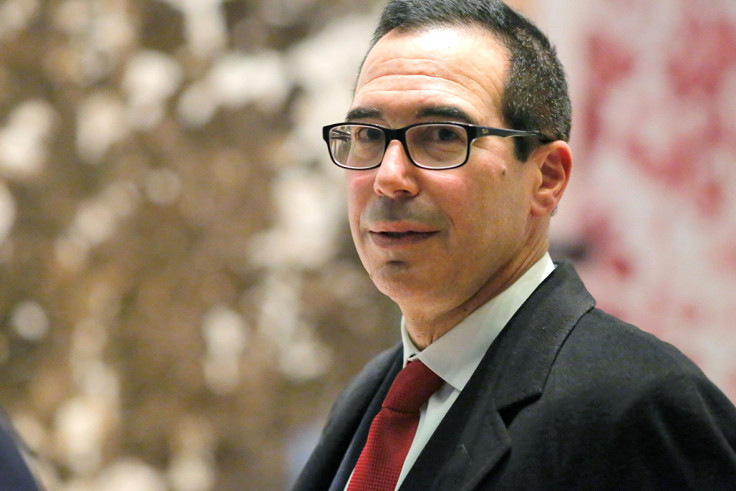 US President-elect Donald Trump is expected to name financier Steve Mnuchin as his Treasury secretary as early as Wednesday (30 November). Mnuchin, a former Goldman Sachs executive, served as finance chairman during Trump's campaign but has no other political experience.
The 53-year-old longtime-banker-turned-Hollywood-financier worked for six months with Trump's campaign before becoming the president-elect's choice for the Treasury, the Wall Street Journal is reporting. However, Mnuchin has no experience running an organisation as large as the Treasury Department, which has 86,000 employees, or instituting economic or financial policy.
If confirmed by the Senate, Mnuchin would join several bankers who moved from Wall Street to Washington DC, including two former Goldman executives, Robert Rubin and Henry Paulson, who served as Treasury secretaries.
According to The Washington Post, officials have also confirmed that industrialist billionaire Wilbur Ross will be nominated as commerce secretary. Ross is perhaps best known for his influence in the steel industry. In 2001, with the industry in crisis, Ross bought key assets, cut jobs and legacy costs and negotiated new deals with unions to bring mills back into business, the Wall Street Journal reported.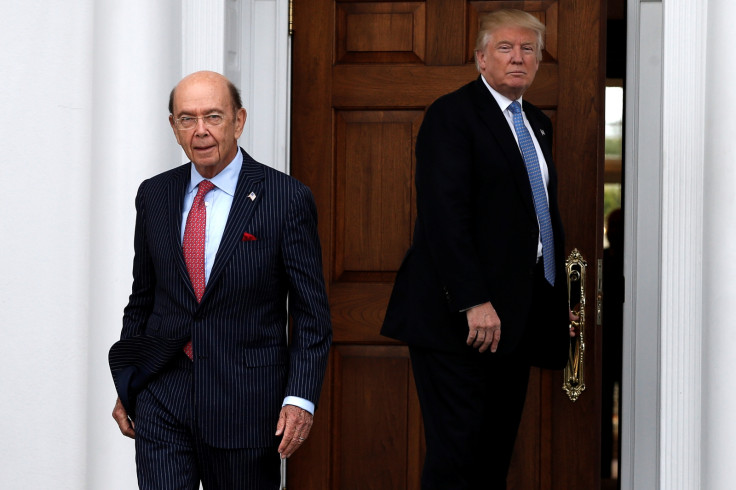 News of Mnuchin and Ross' appointments comes on the heels of Trump's intention to nominate Elaine Chao as secretary of the Department of Transportation. Chao, the wife of Senate Majority Leader Mitch McConnell, previously served as deputy secretary at the Department of Transportation and secretary of the Department of Labor. She is the first Asian-American to be appointed to a president's cabinet.
"Secretary Chao's extensive record of strong leadership and her expertise are invaluable assets in our mission to rebuild our infrastructure in a fiscally responsible manner," Trump said in a statement released by his transition team. "She has an amazing life story and has helped countless Americans in her public service career. I am pleased to nominate Elaine as Secretary of the Department of Transportation."
The president-elect has also named a handful of other administration positions. In the past few weeks, Trump has appointed Congressman Tom Price as Secretary of Health and Human Services, Betsy DeVos as Secretary of Education, South Carolina Governor Nikki Haley as US Ambassador to the UN, Congressman Mike Pompeo as CIA chief, Senator Jeff Sessions as Attorney General, Lt Get Michael Flynn as National Security Affairs adviser, Reince Priebus as White House chief of staff, and Steve Bannon as chief advisor.
© Copyright IBTimes 2023. All rights reserved.