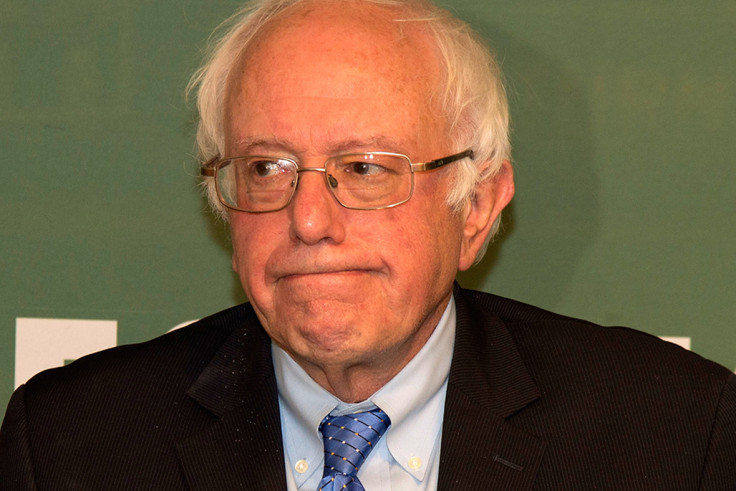 Bernie Sanders has lashed out at President-elect Donald Trump over his cabinet pick of Tom Price for the role of health and human services secretary.
The Democrat former presidential hopeful and Vermont senator called Trump a hypocrite for nominating someone who wanted to cut social security, Medicare and Medicaid.
Sanders said in a statement on 29 November: "Donald Trump asked workers and seniors to vote for him because he was the only Republican candidate who would not cut Social Security, Medicare and Medicaid – programs that are of life-and-death importance for millions of Americans.
"Now, he has nominated a person for secretary of health and human services, Rep. Tom Price, who has a long history of wanting to do exactly the opposite of what Trump campaigned on. Rep. Price has a long history of wanting to cut Social Security, Medicare and Medicaid. What hypocrisy!"
Price is not the first of Trump's cabinet nominees or picks for White House staff to draw criticism from Democrats and Republicans alike, with the choice of Steve Bannon as chief strategist prompting several raised eyebrows and Betsy DeVos as education secretary causing a backlash from teachers' unions.
And Trump has also taken steps back on several of his campaign promises, most notably the threat that he would jail his Democrat rival, Hillary Clinton, if he won the election, and his suggestion that Muslims would be banned from the US.
"Mr Trump needs to tell the American people that what he said during the campaign were just lies, or else appoint an HHS secretary who will protect these programs and do what Trump said he would do," Sanders added.