Donald Trump has broken a White House tradition first established by Thomas Jefferson in 1805, which saw presidents hosting an Iftar meal during Ramadan.
This year was the first time in almost two decades that the occupant of the White House has not invited politicians, diplomats and Muslim leaders to dine after sunset during the Islamic holy month.
The gesture, which acknowledges the fasting endured by dutiful Muslims, stretches back to an Iftar Jefferson hosted for the Tunisian ambassador over 200 years ago.
Its modern incarnation began in 1996 when First Lady Hilary Clinton hosted a celebration of Eid al-Fitr, which marks the end of Ramadan.
Since 1999, Presidents Clinton, Bush II and Obama have honoured the convention of hosting a fast-breaking meal every year – showing solidarity with Muslims in America and across the globe.
Ramadan has now been and gone without Trump hosting an Iftar – a notable fact in light of the controversy sparked by the 45th president's attempts to ban travel to the US from several predominately Muslim nations.
"It is disappointing because that's been a good tradition," Imam Talib Shareef of Nation's Mosque in Washington, DC, told Newsweek.
"To stop it doesn't send a good message. You get the chance to go golfing and all this other kind of stuff. How come you don't have time for a population of your society that needs some assistance? The message that it sends is that we're not that important," he added.
A statement by Trump released on the White House at the beginning of Ramadan (25 June) gave his best wishes to Muslims around the world during the fasting period.
However, the message was dominated by references to global security and terrorist attacks committed by Muslims. It also touched on his 20-22 May diplomatic mission to the Middle East.
Since Trump made his pit stop in Saudi Arabia, the region has been rocked by a diplomatic crisis in which the Saudis – along with the UAE, Egypt and Bahrain – cut ties with the Qatari government, who they accuse of supporting terrorism.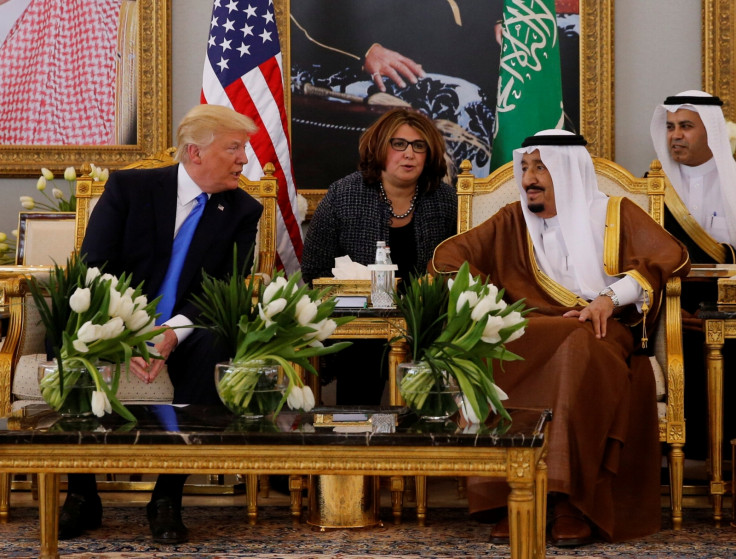 Within days of the fallout, Trump post a tweet in which he appeared to claiming responsibility for the regional tensions, while vocalising support for the Saudi position.
But Secretary of State Rex Tillerson has since clarified the US's take on the crisis, urging Qatar's neighbours to ease the restrictions.
Trump's reputation for insensitivity towards the world's 1.8bn Muslims will only have been cemented by his breaking with the Iftar tradition, according to Shareef.
He said: "That was an opportunity for him to really say something to help bridge, but it actually caused more of a distance."