US President Donald Trump has come in for criticism in Beijing for not sending Lunar New Year greetings to the Asian community, triggering a debate among the Chinese public over the possible ramifications for Sino-US relations. At the same time, his granddaughter has won the hearts of many Chinese people after a video of her singing in Chinese surfaced online.
The official Global Times newspaper noted on Friday (3 February) that Trump's recent predecessors Bill Clinton, George W Bush and Barack Obama had "all delivered Lunar New Year greetings to Asians who celebrate the festival". But Trump's failure in sending his wishes was seen as "disrespectful" by some internet users, it said.
"At this moment, Donald Trump is shaping and reinforcing his tough image on the immigrants issue, so he doesn't want to send the wrong signal by delivering New Year greetings to the Chinese," An Gang, a member of a Beijing-based think tank was quoted as saying by the newspaper.
Several comments on social media focused on what several Chinese see as a hawkish attitude by Trump and his administration towards their country. Many even opined that the lack of greetings should be seen as a deliberate snub.
On the other hand, Ivanka and her daughter Arabella's surprise visit to the Chinese embassy in Washington received praise from the Chinese public. They took part in the Chinese New Year celebrations on Wednesday (1 February) and their photos from the event landed on the front page of the official China Daily newspaper on Friday.
In addition, Chinese internet users lauded Arabella for singing a Chinese song after a brief video clip was posted by Ivanka on Twitter.
"Arabella singing a song she learned for #ChineseNewYear. Wishing everyone an amazing year to come during these days of celebration," Ivanka tweeted. She followed it up with the New Year greetings.
The five-year-old had already drawn significant attention in China through an earlier video clip in November and took the internet by storm when she recited an ancient Chinese poem.
"A bridge of friendship is needed between China and the US. Not sending a New Year greeting definitely is not helping. Maybe it is because he is new and has too much to deal with," AP cited Chen Zhijun, 30, a Chinese resident as saying. "I'm glad to see his daughter and little granddaughter being friendship messengers ... it is a sign of being nice," Chen said.
One internet user wrote on Weibo: "She [Ivanka] is wiser and more sensible than her father." Another said: "Her father made a mistake, and now she is trying to fix it."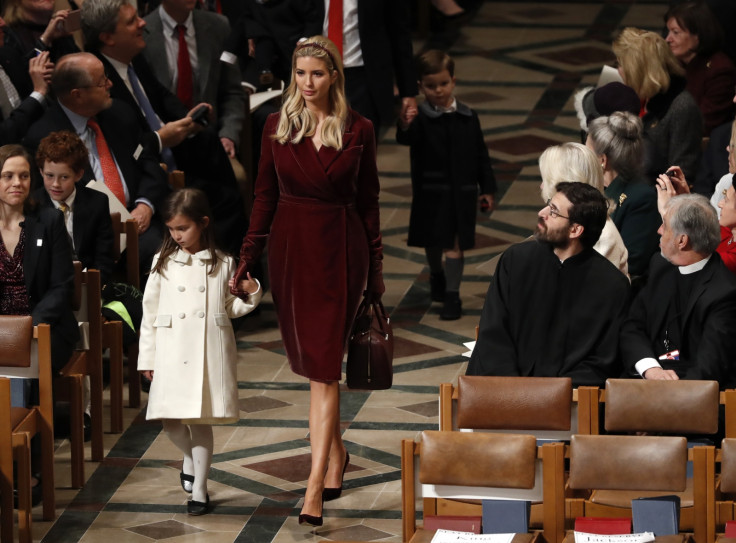 "Donald Trump wants to maintain his tough image to show his supporters that he will not change his attitude toward China, but his daughter can be more flexible," the Global Times cited Jin Canrong, associate dean of the Department of International Studies at Renmin University of China, as saying.
The newspaper noted that although Trump did not wish the Chinese, around 100 Chinese business companies in the US expressed their goodwill to the new US president.