Trump Foundation ordered to stop taking donations by NY attorney general's office
The Republican candidate's charity has 15 days to submit paperwork to legally take donations from the public.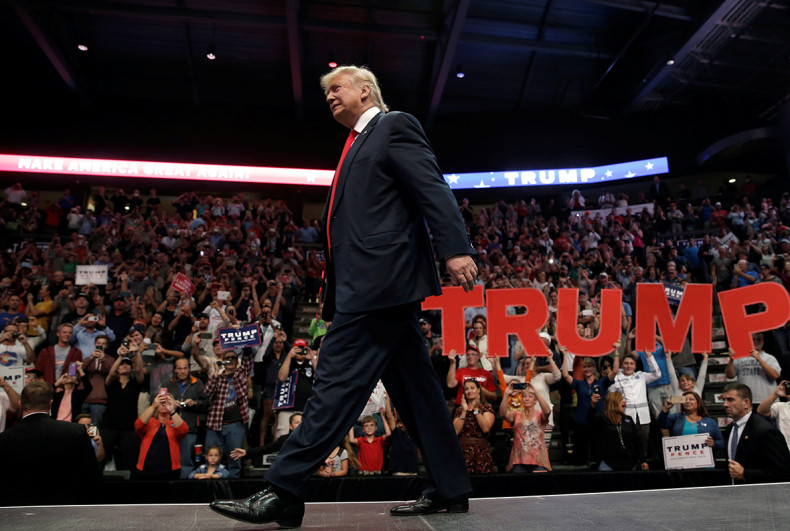 A charitable foundation led by Republican nominee Donald Trump, has been ordered to cease fundraising in New York immediately by the state's attorney general's office.
The office announced on Monday (3 October) that James Sheehan, head of the attorney general's charities bureau, had sent The Trump Foundation a "notice of violation" on Friday (30 September).
"The Trump Foundation must immediately cease soliciting contributions or engaging in any other fundraising activities in New York," the cease-and-desist letter stated.
The foundation was told that it broke state law when it raised more than $25,000 (£19,460) from outside donors without filing the proper documentation with the state. Charitable foundations receiving more than $25,000 are required to undergo annual audits.
New York attorney general, Eric Schneiderman, gave the foundation 15 days to send the state all the legal paperwork required of charities that accept donations from the public, the Washington Post reported.
The foundation was also ordered to provide all the financial audit reports it should have originally provided when it raised funds without legal permission.
According to CNN, the foundation has received nearly $4.4m (£3.4m) since 2009, with World Wide Wrestling, NBC Universal and a celebrity among its biggest contributors. The real estate mogul turned politician has not donated to his own charity since 2008. The charity has no paid employees but instead has a board involving Trump, three of his children and a Trump Organisation employee.
The charity violations—failing to register under article 7A of New York's Executive Law—were first reported by The Washington Post. The newspaper reported that the foundation went as far as establishing a public website to receive donations Trump claimed would be given to veterans' groups.
Schneiderman sent the foundation a cease-and-desist letter the day after the report emerged. Trump's campaign pointed to Schneiderman's support of Democratic rival Hillary Clinton to question his motivation for the cease-and-desist.
"While we remain very concerned about the political motives behind AG Schneiderman's investigation, the Trump Foundation nevertheless intends to cooperate fully with the investigation," campaign spokeswoman Hope Hicks said in a statement.
She added: "Because this is an ongoing legal matter, the Trump Foundation will not comment further at this time."