Thanks to Ivana Trump, the private life of the US president has become a subject of social media conversation and the topic of a recent post about male potency.
In her tell-all memoir, Raising Trump, the former wife of the Republican has made some eyeball-grabbing revelations. Among them is her claim that she got pregnant with Trump's three children — Ivanka, Donald Jr and Eric — despite using an IUD (intrauterine device) for birth control, the New Yorker reported.
The revelation, of course, got people talking, and one curious social media user decided to share the information with "Twitter's resident OB/GYN" Jennifer Gunter, asking: "Is this possible?"
Intrigued by the claim, the Canadian doctor has in turn penned a lengthy post discussing "IUDs and Trump sperm".
"IUD failures are possible although rare with modern IUDs," Gunter explained before detailing device types and failure rates.
"The failure rates with the two modern American IUDs are very low, 0.1% in the first year with the levonorgestrel IUD and 0.8% with the copper. These IUDs perform very well over time and the failure rates do not go up," she wrote. "So don't freak out too much about the Trump IUD failures."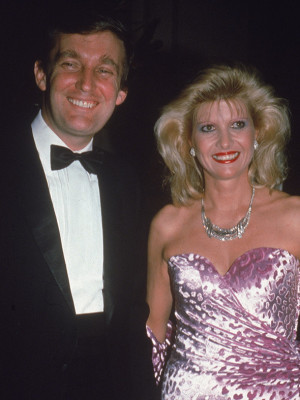 It was highly unlikely Ivana conceived with an IUD on, Gunter suggested. "Some European IUDs have a lower surface area of copper (defined as < 300 mm squared) which may impart a slightly higher failure rate, but we are still talking about failure rates of < 2%."
"So why do IUDs fail? Well, not everything is perfect. Some failures are actually unrecognized expulsions," she wrote. However, she continued, "If I had a patient who had failed an IUD twice today I would likely suggest a different option."
There is almost a "0.0008% chance" that Ivana conceived three times with an IUD, Gunter went on to say and wondered why Trump's ex chose to disclose the information in the first place.
"You had one pregnancy with an IUD, well I had three!!" she wrote, joking, "The Donald, our President, has super-duper IUD busting sperm coming out of his Trump tower."