A meeting between executives from some of America's top TV news networks and Donald Trump turned into a complete "disaster" after the president-elect used it as an opportunity to lash out at them for being "dishonest" in their coverage of his presidential campaign.
The executives were hopeful that the off-the-record meeting on 21 November at Trump Tower would be an opportunity to outline plans of the Trump administration and the access their networks would be allowed. However, according to The New York Post, one source described it more like a "f*****g firing squad".
"Trump started with [CNN President] Jeff Zucker and said, 'I hate your network, everyone at CNN is a liar and you should be ashamed'," the source mentioned.
"The meeting was a total disaster. The TV execs and anchors went in there thinking they would be discussing the access they would get to the Trump administration, but instead they got a Trump-style dressing down."
Another source said that Trump then turned his aim at ABC and NBC. "Trump kept saying, 'We're in a room full of liars, the deceitful dishonest media who got it all wrong,'" the individual reported of the interaction. "He addressed everyone in the room calling the media dishonest, deceitful liars. Trump didn't say [NBC reporter] Katy Tur by name, but talked about a female correspondent who got it wrong.
"Then he referred to a horrible network correspondent who cried when [Democratic presidential nominee] Hillary [Clinton] lost [and] who hosted a debate — which was [ABC's] Martha Raddatz, who was also in the room."
He also reportedly rebuked NBC for using photos of his that he found unflattering.
A source told Politico that while the meeting was heated, Trump did mention the possibility of a "reset" of the relationship he shared with the media — one based on "fairness".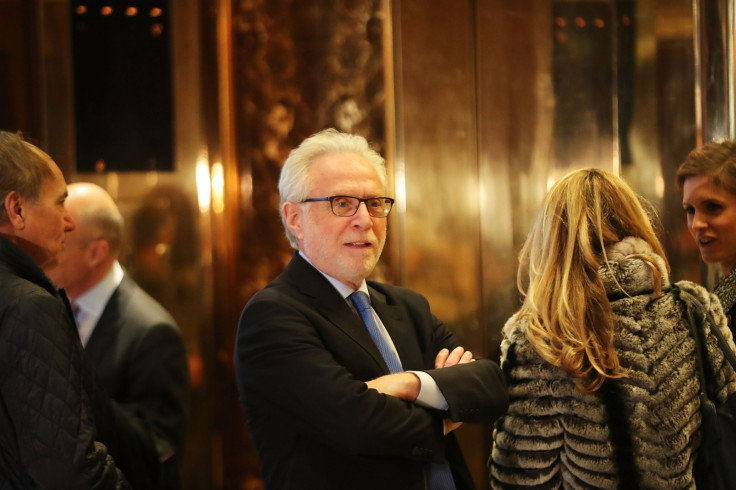 A number of the president-elect's top advisers attended the meeting, including chief of staff Reince Priebus, campaign manager Kellyanne Conway, chief strategist Stephen Bannon, Trump's son-in-law Jared Kushner, spokesman Jason Miller and Republican National Committee chief strategist and communications director Sean Spicer.
Speaking to reporters after the event, Conway said: "There was no need to mend fences. It was very cordial, very genial. But it was very candid and very honest. From my own perspective, it's great to hit the reset button."