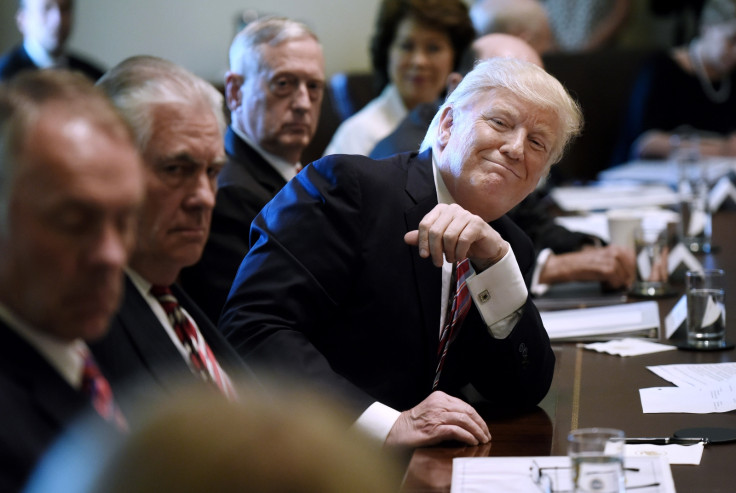 US President Donald Trump is being investigated for possible obstruction of justice by the special counsel appointed to investigate alleged Russian interference in the recent presidential election, according to a report from The Washington Post.
An official briefed on the situation said that the FBI's special counsel, who was appointed to lead the Russia probe after the unceremonious and controversial firing of former FBI Director James Comey, was now interviewing other intelligence heads to see whether the president attempted to obstruct justice, The Post reported.
During a hearing with the Senate Intelligence Committee after his dismissal, Comey said he felt pressured by the president to drop investigations into former national security advisor Michael Flynn.
He also said that Trump's administration had defame him and the FBI when they said that the rank and file of the bureau had lost faith in him: "Those were lies, plain and simple."
A representative for Trump's personal lawyer responded to the story saying: "The FBI leak of information regarding the president is outrageous, inexcusable and illegal." Many on social media pointed out that the statement does not deny the story.
In Trump's letter dismissing Comey, he noted that the former FBI director had told him on three occassions that he was not personally under investigation. Comey confirmed during his Senate hearing that he had in fact told Trump that he was not under investigation but the newly reported investigation is said to have started after Comey's tenure.
On Tuesday (13 June), the US Senate approved by a strongly bipartisan margin new sanctions on Russia for the alleged interference in the recent election, with Senate Democratic leader Chuck Schumer saying: "With the upcoming vote, the United States Senate is saying to President Putin: 'You will be held accountable for your actions.'"