US conservatives are smashing up their coffee machines on social media in a bizarre new political protest.
The boycott began when Keurig, a coffee machine manufacturer, pulled their scheduled advertisement from Fox News ahead of an interview with controversial senate candidate Roy Moore.
The company revealed on Twitter that they would refuse to let their advertisement run during its scheduled slot.
"We worked with our media partner and FOX news to stop our ad from airing during the Sean Hannity Show," they said in one tweet.
Moore, a conservative 70-year-old state judge from Alabama, has been accused of sexual involvement with underage girls during the 1970s. The allegations emerged as Moore attempts to become Alabama's state senator.
The move has drawn furious criticism from conservatives who claim the company's actions were a politically-motivated stunt.
Twitter user Angelo John Gage, a former US marine and self-described nationalist, wrote to his 28,000 followers: "I pulled an "Office Space" with my Keurig... Would be a shame if everyone else joined me in the Keurig Smash Challenge #BoycottKeurig #IStandWithHannity #SundayMorning."
Others soon followed which resulted in #BoycottKeurig trending on Twitter.
Pro-Trump social media star Cassandra Fairbanks also tweeted: "I just ordered some @blckriflecoffee since it looks like I am going to be smashing my @Keurig this week #BoycottKeurig."
This is not the first time business and politics have collided with some unfortunate results. Here are just some more recent examples:
Mila Kunis and Jim Beam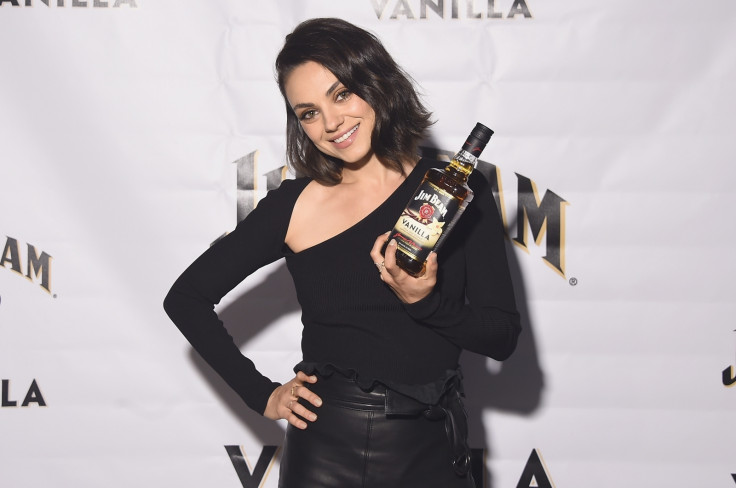 Mila Kunis was a rather unusual choice for many to become an ambassador for US whiskey maker Jim Beam earlier this year. The Russian-born actress provoked a boycott of the bourbon distliller after she said she donated to Planned Parenthood under the name of US vice-president Mike Pence every month.
A backlash on Twitter revealed how unpopular her comments on the Conan O'Brien show were to Republicans.
Oreo
Cookie maker Oreo also felt the ire of conservatives after it moved production from south-west of Chicago to Mexico in June of last year. Trump said in 2015 that he would "never eat an Oreo again" if the owner Mondolez's planned closure went ahead with the loss of 600 jobs.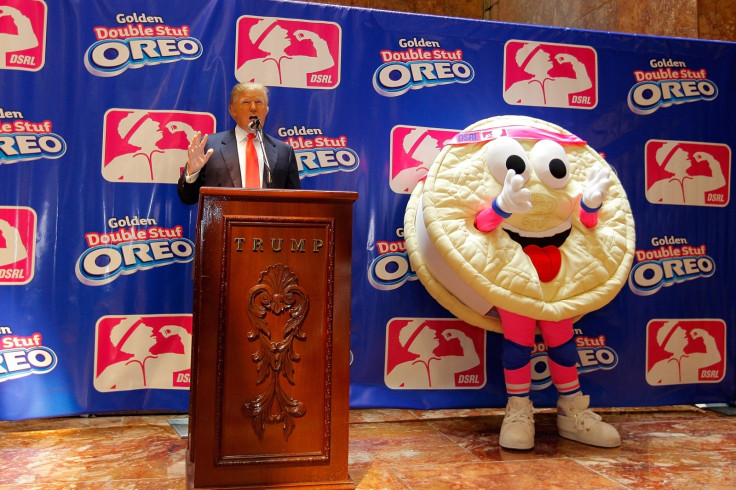 Grubhub
Food delivery service Grubhub was also boycotted after CEO Matt Moloney suggested employees who voted for Trump should resign, further claiming that the company would not tolerate "hateful" attitudes in their workplace.
Despite the boycott, the company announced a record 32% revenue growth in the second quarter of 2017.
Pepsico
Indra Nooyi, CEO of PepsiCo, said Trump's election made her staff feel unsafe.
"Our employees are all crying. And the question that they're asking, especially those who are not white: 'Are we safe?' Women are asking: 'Are we safe?' LGBT people are asking: 'Are we safe?' I never thought I'd have had to answer those questions," said Nooyi.
The remark resulted in an attempted boycott by Trump supporters.
Yueungling
It's not only liberal brands which have felt a backlash against disapproving customers. Democratic supporters boycotted the brewer Yuengling after the owner was seen giving Donald Trump Jr a tour of his brewery (and his implied political support).
"Supporting racist, misogynist nut-job Trump is the end of the line for me," one wrote on Twitter.
Chick-fil-a
The popular fast food restaurant was boycotted by liberals as far back as 2011 after the company gave $5m to an organisation that opposed gay marriage. That pro-family policy officially changed in 2012, but not before thousands of previous customers bought their food elsewhere in protest.