Trump Tower in New York catches fire and smoke is seen billowing from roof
US President Donald Trump was not at the tower at the time of the fire.
Firefighters have been called to Trump Tower in New York to tackle a blaze that appears to be coming from the roof.
The tower, which is located in Manhattan's 5th Avenue just two blocks from Central Park, was the official home of Donald Trump before he became US president.
Crews have been seen tackling flames at the top of the 58-storey building.
While smoke was seen billowing from the building, the fire was not inside the tower itself, but from an electrical box on the roof.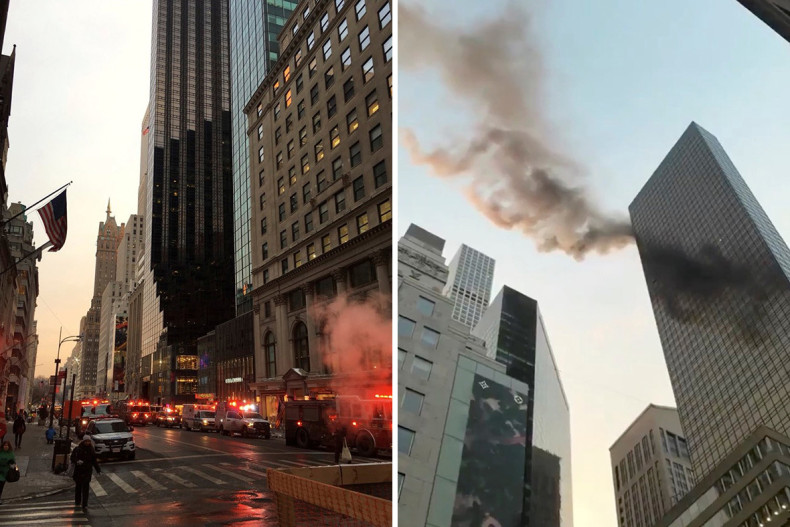 Two people are thought to have suffered minor injuries.
It is thought that an electrical fire could be the cause of the blaze, which has now been contained.
Traffic has been blocked from entering the area while fire crews and police put out and investigate the fire.
The first reports of the fire came just before 7am local time (12pm GMT) as morning traffic started to build up in the city.
President Trump was not at the tower at the time of the fire and is thought to be at the White House in Washington DC.