US President Donald Trump expressed his deep anger at North Korea over its recent missile launch and said it was "very late" to stop the reclusive country. He did not completely dismiss a meeting with Pyongyang leader Kim Jong-un sometime in the future but said it might be too late for that as well.
"It's very late. We're very angry at what he's done, and frankly this should have been taken care of during the Obama administration," he said.
In an interview with Reuters on Thursday (23 February) from his Oval Office, Trump said there were "a lot more" options available than strengthening missile defence systems for Washington's regional allies — Japan and South Korea — to cope with Pyongyang's nuclear threats. He added that talks were under way for the same.
"We'll see what happens. But it's a very dangerous situation, and China can end it very quickly in my opinion."
He said if China wanted, it could have helped the US solve the national security challenge posed by Pyongyang. His remarks were the latest by the US to ratchet up pressure on China to do more to contain North Korea from pursuing its aggressive nuclear ambitions.
While Beijing has made clear its opposition to Kim's nuclear and missile programmes, it has not taken considerable measures to impose full sanctions on Pyongyang. It is thought to be mainly because of its fear that severe action could lead to the collapse of the isolated state and send refugees to move into China.
Trump also expressed his wish to see a world without any nuclear weapons. However, he said he was also concerned that his country has "fallen behind on nuclear weapon capacity". But if the countries decide to have nuclear arms, then "we're going to be at the top of the pack", he said.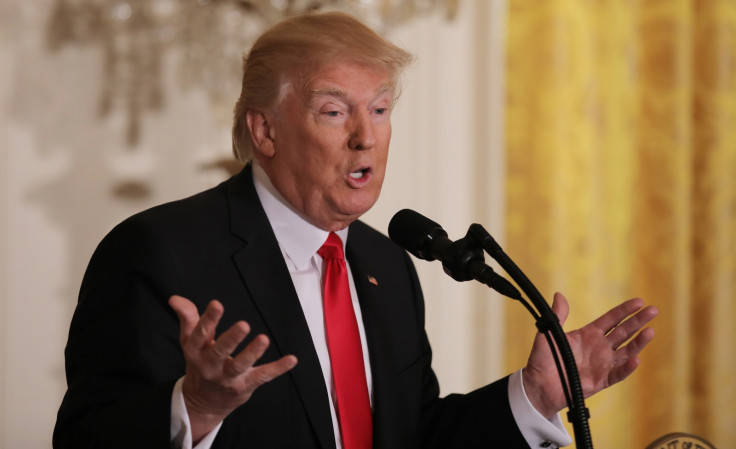 China has repeated its call for denuclearisation of the Korean peninsula and has also often accused the US and South Korea of instigating the North to conduct missile launches. The communist country has also beenopposing the deployment of a US anti-missile defence system known as the Terminal High Altitude Area Defense (Thaad) and the land-based Aegis Ashore missile defence system.
Beijing fears this would increase conflict in the Korean peninsula while the US has argued that it is to improve its capability to counter North Korean ballistic missiles.