Silicon Valley tech giants have come together to oppose Donald Trump and his candidacy for the US presidency. As many as 145 top executives and entrepreneurs from a plethora of tech firms have published an open letter as a "stand against" Trump and his "erratic and contradictory" policies.
In the letter, published on Medium, they said: "We are inventors, entrepreneurs, engineers, investors, researchers, and business leaders working in the technology sector. We believe in an inclusive country that fosters opportunity, creativity and a level playing field. Donald Trump does not. He campaigns on anger, bigotry, fear of new ideas and new people, and a fundamental belief that America is weak and in decline. We have listened to Donald Trump over the past year and we have concluded: Trump would be a disaster for innovation."
Authors of the letter include Apple co-founder Steve Wozniak, Reddit co-founder Alexis Ohanian, Facebook co-founder Dustin Moskovitz, eBay founder Pierre Omidyar, Qualcomm executive chairman Paul Jacobs, Slack CEO and co-founder Stewart Butterfield, Hyperloop One general counsel Marvin Ammori, Flickr co-founder Caterina Fake, Tumblr CEO David Karp, Twitter VP of products Josh McFarland and former Google director Kim Malone, among others.
The post says the authors who have signed the letter have done so in their "personal capacity" and that it is not meant as an "endorsement" of any organisation. However, the letter clearly indicates Silicon Valley's disapproval of the GOP nominees' campaign and presidency.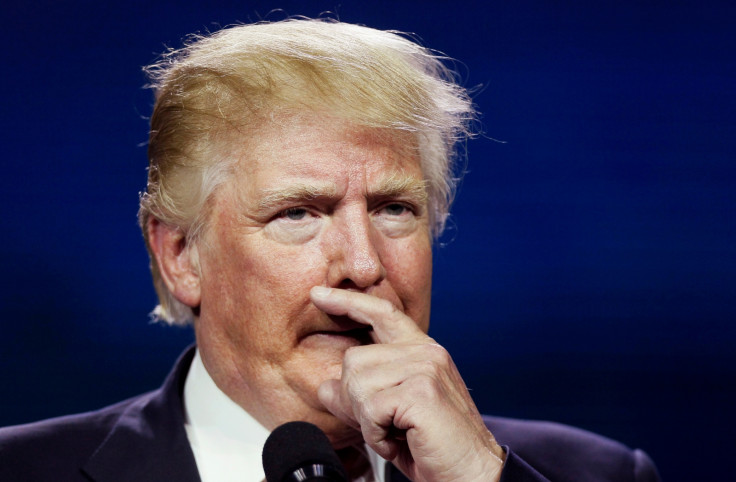 The letter highlights the importance of "progressive immigration policies" that help attract scientists and entrepreneurs. It says: "40% of Fortune 500 companies were founded by immigrants or their children. Donald Trump, meanwhile, traffics in ethnic and racial stereotypes, repeatedly insults women, and is openly hostile to immigration."
The tech giants also accused Trump of "demonstrating both poor judgment and ignorance about how technology works", adding that Trump "risks distorting markets, reducing exports, and slowing job creation".
"We embrace an optimistic vision for a more inclusive country, where American innovation continues to fuel opportunity, prosperity and leadership," the letter concludes.
This is not the first time Silicon Valley has spoken out against Trump. In June, Apple refused to financially support the Republican convention, referencing specific controversial comments he had made during his campaign.