President Donald Trump's chief diplomat defended the proposal to cut 28% of the US State Department, a move that would see the elimination of funds to prevent mass atrocities and assist refugees along with cuts in payments to UN peacekeeping and the World Bank.
But others have warned in advance about the domino effect large cuts to American diplomacy will have on the nation's security.
During a trip to Tokyo, Japan, early Thursday 16 March Secretary of State Rex Tillerson said that the current $47.4bn (£38.3bn) to run the department and offer international assistance is "not unsustainable".
The cuts, he said, reflect that the US expects it won't be involved in military conflicts and hopes that other countries will pony up the cash for aid around the globe.
In the $1.15tr budget Trump proposes to increase military spending by $54bn, offset by deep cuts in public services and other programmes.
The cuts would leave Tillerson's department with about $10bn less to spend each year. He would have to "do a lot with fewer dollars" and insisted that he will "willingly" taking on the challenge.
Released early on Thursday, Trump's America First: A Budget Blueprint to Make America Great Again lays out a plan to reduce funding for the World Bank by $650m over three years, and reduce its contributions to UN peacekeeping to no more than 25%. Now the US contributes 28.5%, roughly $2.2bn of the UN's total annual $7.87bn peacekeeping budget.
America's expectation is, the budget says, "that these organizations rein in costs" and that funding border "be shared more fairly among members."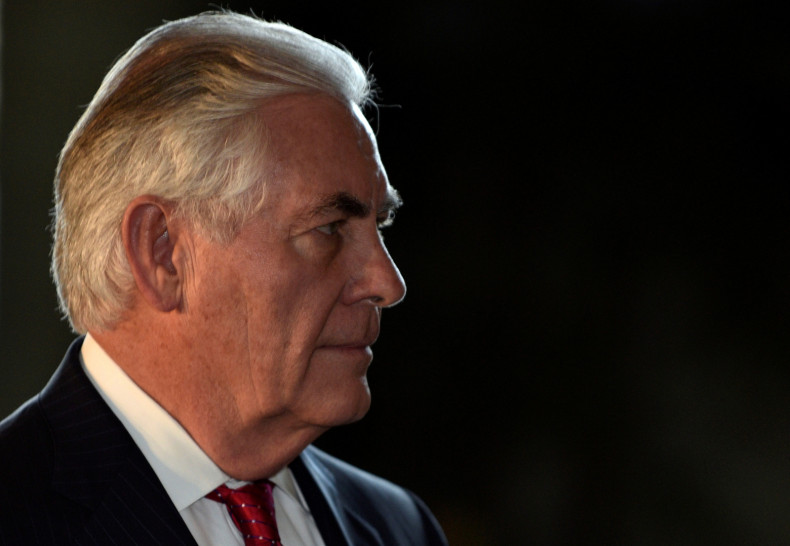 Trump's budget also proposes elimination of the United States Agency for International Development's (USAID) Complex Crises Fund. Since it was created in 2010 it has been used in more than 20 different countries to prevent violence and mass atrocities. In 2013 it was used to effectively stem violent outbreaks in the Central African Republic.
It also eliminates the Emergency Refugee and Migration Assistance fund. In 2014 the fund sought $1.76bn to help resettle people in Iraq and Afghanistan and fund emergency shelter, water and sanitation, health care, and family reunification in conflicts like Syria, the Horn of Africa, and Mali.
Ending support for these kinds of initiatives, however, could lead to a threat to American national security with greater conflicts down the road, said former US Secretary of State Madeleine Albright in a CNN interview in early March.
"Aid that we give to countries is a national security issue," she said, because "it helps us get countries abroad more stable so that people don't feel that they have to recruit those that are miserable and then turn them against us."
While leading America's Central Command in 2013, General James Mattis, who is now Trump's secretary of defence, also said that the State Department is essential and key to averting wars.
"If you don't fund the State Department fully, then I need to buy more ammunition ultimately," Mattis told members of Congress at a National Security Advisory Council meeting. "The more that we put into the State Department's diplomacy, hopefully the less we have to put into a military budget," he said.