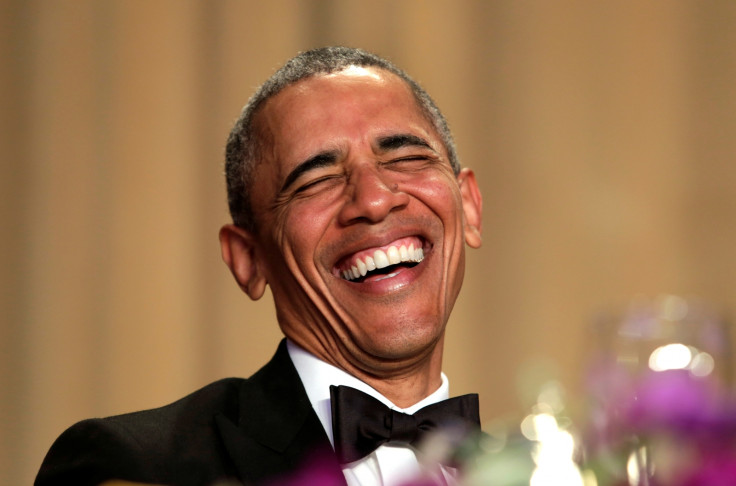 Despite the US House Intelligence Committee having found no proof to support claims that Barack Obama wiretapped Trump Tower, Donald Trump is bent on proving that the former US president is guilty of spying on him. These are some serious accusations to throw at a former national leader and if found guilty, Obama could face time in jail.
However, Obama seems unperturbed with the dire claims as he has reportedly taken off to French Polynesia on a month-long vacation.
According to local TV channel Tahiti Nui TV, the 55-year-old landed in Tahiti from where he travelled to Tetiaroa atoll, a luxury property that was purchased by Marlon Brando. Obama is expected to spend the next couple of weeks at the eco-friendly resort where room prices range between €2,000 ($2,150, £1,633) and €12,300 per night. However, his wife Michelle and daughters have apparently not joined him on the trip.
Prior to arriving in Tahiti, Obama was spotted in Hawaii on 14 March, where he played a game of golf and later dined at Noi Thai cuisine at Honolulu's Royal Hawaiian Center with a group of friends and his sister.
"We wanted President Obama and his party to have a nice, quiet dinner at Noi Thai. We did our best to keep it under wraps the whole day – even diners on the other side of the restaurant had no idea the president was eating here. Only a handful of people knew he was coming. We only told our staff just before he came," the restaurant's general manager, Ying Rosawan told ABC News.
As of now, Obama does not seem to have plans for political meetings during his time in French Polynesia and may use the extended stay to get started on his book. The ex-president and his wife recently signed a deal with Penguin Random House for a reported $60m.