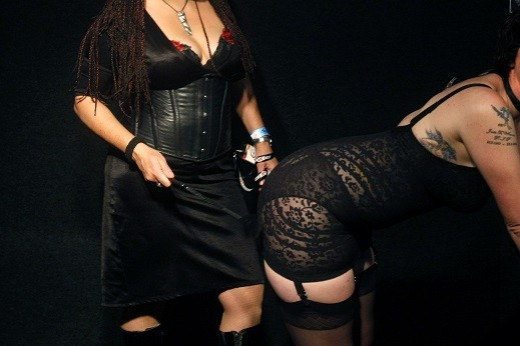 A village hall event near Cambridge has been cancelled after it turned out the "relationship support" meeting was in fact a bondage workshop.
Officials at Trumpington Village Hall were left red-faced when they discovered the hall had been booked out by a bondage group who offered tips and lessons on "kink on a budget" "flogging" and how to "truly get a bottom's attention with canes".
Peer Rope Cambridge, a group that supports the bondage, discipline, domination, submission, sadism and masochism (BDSM), published the agenda for the 12 October event and said the venue would be announced at a later date.
However, when the booking was revealed by Cambridge News, trustees at the 105-year-old hall cancelled the event, saying it had been hired under false pretences.
The £10 bondage workshop - which also included tea and biscuits in the price - promised a full day's worth of lessons such as the basics of erotic hypnosis, nipple play and advice on advice on "violence/resistance play".
The online programme also requested that all attendees stacked away all chairs and tables as they left. "Topless nudity (covered ladynipples please) is [only] permitted once inside the venue," it added.
Lunch would have also been served by "Maid Sarah" offering a selection of sandwiches and fruit.
The trustees said: "It has been brought to [our] attention that the premises have been hired under false pretences by PRC Cambridge.
"When the bookings were made, the activity was described as a 'relationship support group meeting'. The booking did not fully state the activities undertaken.
"The trustees have therefore cancelled all future bookings and have no further comment to make."
Sheila Stuart, who represents Trumpington on Cambridge City Council said: "This is becoming much more common and less hidden with the popularity of Fifty Shades of Grey, and has brought it much more out in the open.
"Cambridge has a very diverse community so I am not surprised. And they do seem to be very organised and I am pleased to see they are also offering catering."