A Mexican man who was deported from the US committed suicide just 30 minutes after his expulsion, it has been reported.
Guadalupe Olivas Valencia, 45, jumped to his death from a bridge in view of the US border and was discovered with a plastic bag containing his belongings next to him.
The drop was around 30 metres (100 feet) and Valencia was conscious when he was found, but died in hospital shortly after. He died of a heart attack and severe concussion after he hit the ground.
According to witnesses, Valencia was in great distress after the Sinaloa native was deported for the third time. He reportedly shouted that he did not want to be sent back to Mexico.
The incident took place at a bridge located just yards from the bustling El Chaparral port of entry between San Diego and Tijuana.
The tragedy came as Donald Trump hardened US policies on illegal immigration. On Monday (20 February), the Trump administration issued new guidelines drastically beefing up the enforcement of federal immigration laws.
Two memos released by the Department of Homeland Security (DHS) hand federal authorities increased power to detain and deport immigrants living illegally in the US. They also give Border Patrol and Immigration and Customs Enforcement the green light to expel people immediately.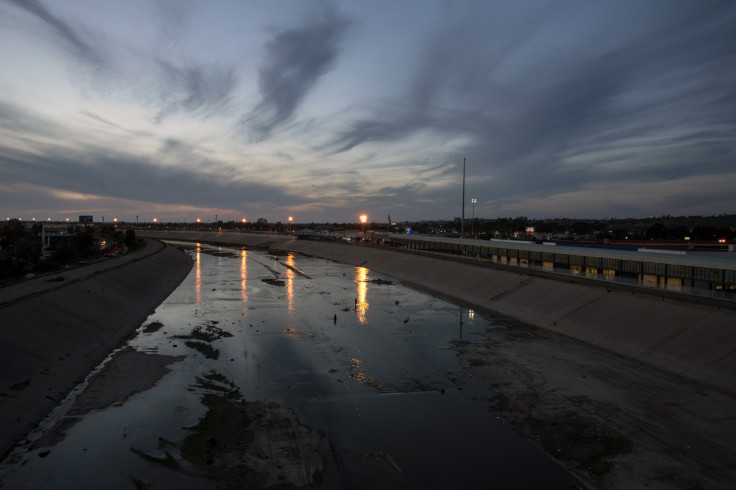 The memos were signed by DHS Secretary John Kelly.
White House Press Secretary Sean Spicer attempted to quell any notion that the policies would lead to mass deportations. "The president wanted to take the shackles off individuals in these agencies," Spicer told reporters on Tuesday (21 February).
He insisted the measure is aimed at "prioritising the people who are here who represent a threat to public safety or have a criminal record".
While the memos do not change US immigration laws, they have triggered widespread alarm and fears of deportation. There are an estimated 11 million people living illegally in the US.
Democrats moved swiftly to condemn the action. "No matter how much they deny it, it is clear that the White House is setting in motion their mass deportation plan, directing immigration agents to round up and quickly deport anyone who is undocumented," said Senate Minority Leader Chuck Schumer.
In a statement, Illinois Senator Dick Durbin said: "We need an immediate public examination in Congress of these heavy-handed, anti-family policies."