Trump's shaking hands again: Watch him and Putin press the flesh while wearing matching outfits
The two world leaders met at a gala dinner despite 'not having time' for a formal meeting.
Donald Trump and Vladimir Putin shook hands today (10 November) at a gala dinner in Vietnam - but did not take the time for a formal meeting. The two world leaders had been expected to sit down together, but scheduling conflicts meant it never happened.
Instead, the world's media had to settle for a photo opportunity as Trump and Putin were pictured next to each other alongside other leaders ahead of the gala dinner of the Asia-Pacific Economic Cooperation (Apec) summit in Danang.
The pair were wearing matching purple silk shirts as per Apec tradition, which has leaders wearing traditional or or representative clothing of the host country. The tradition dates back to the first Apec summit near Seattle in 2003, when then president Bill Clinton presented US bomber jackets to the participants.
Some commentators noted how familiar Trump and Putin looked as they shook hands – though the US president was not honoured with a high-five, with which the Russian president greeted another man just seconds before.
Paula Chertok said on Twitter: "Look how warm Trump is to Putin, putting his arm on his back and shaking his hand a good long time. Like old pals... I guess a high-five would've been too obvious." Another person described it as Trump and his "best friend" Putin "snuggling up".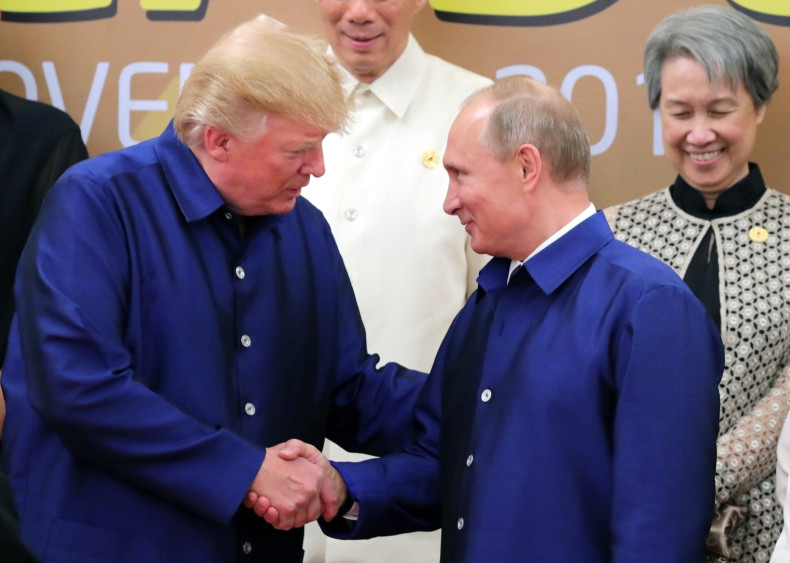 However, the pair did not hold a formal meeting despite speculation they would. On the morning of the summit, White House press secretary Sarah Huckabee Sanders said: "Regarding a Putin meeting, there was never a meeting confirmed, and there will not be one that takes place due to scheduling conflicts on both sides. There is no formal meeting or anything scheduled for them.
"Now, they're going to be in the same place. Are they going to bump into each other and say hello? Certainly possible and likely. But in terms of a scheduled, formal meeting, there's not one on the calendar and we don't anticipate that there will be one."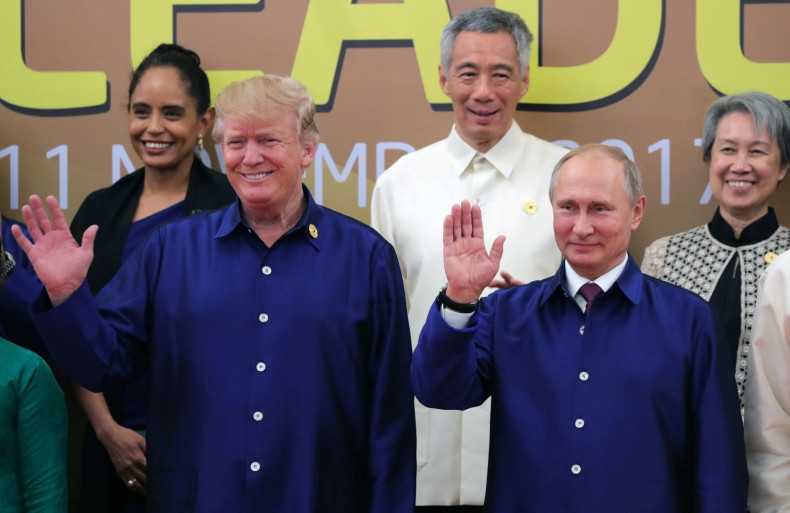 The Kremlin's media office had reportedly insisted a meeting would still happen "one way or another". Spokesman Dmitry Peskov added: "The meeting will take place on the sidelines. It is obvious that it will be a good opportunity to exchange opinions on the most vital issues, both international and bilateral."