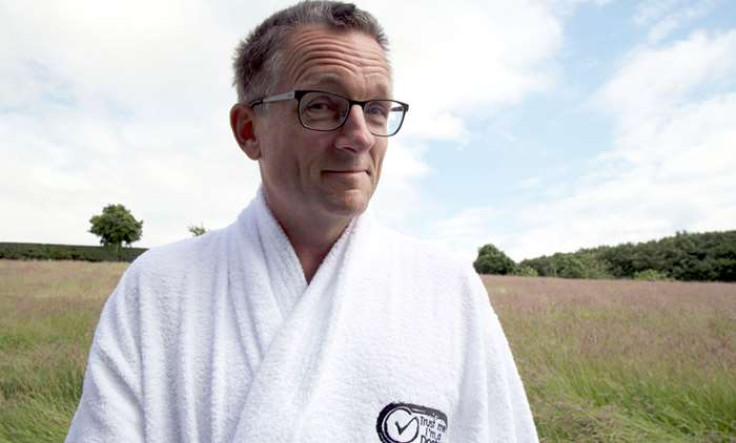 The summer is in full swing – aside a few drizzly days here and there – and the floral dresses are out with a lot more flesh on show. So if you were wondering which sunscreen really works and how you can reap the physical benefits of exercise without lifting a finger, stay tuned.
Tuesday night's (12 July) Trust Me, I'm a Doctor is a summer special edition of the BBC2 programme which sees skin surgeon Gabriel Weston explore and test the effectiveness of protective sun creams to deduce which ones are worth the splurge.
Continuing the sunny motif, GP Zoe Williams will assess what warmer weather is actually doing to our health – while Dr Chris van Tullken measures whether the craze for high-intensity exercise is as good for us as the hype suggests, in the fitness fanatic world we live in.
Hopefully, he will unlock the secret to looking and feeling like an athlete while continuing the existence of a couch sloth – all in the name of brain power.
The show will also test the latest science revelation on how to stay healthy without breaking a sweat.
Dr Mosley and his team will investigate research from the field of neuroscience which suggests that if you imagine yourself doing exercise, it can strengthen the body's muscles. The technique is called mental or motor imagery, and is used by elite athletes to put them a step ahead of competitors.
Discussing an experiment whereby volunteers practised the theory with their strength improving by an average of 8% – with one woman's strength increased by an astonishing 33% – Mosley said: "It's an extraordinary result. The measurements showed it wasn't due to muscles growing bigger, so it wasn't to do with a change in the amount of muscle."
He added: "The electrical stimulation test gave the answer. These results showed by the end of the month of thinking, our volunteers were using more of the muscle fibres they had always had. Our volunteers had gone from using 50 per cent of their muscle fibres to using 70%. They didn't grow more muscle, but they were much better at using the muscle they had."
See for yourselves on Trust Me, I'm a Doctor on BBC2 tonight at 8pm.