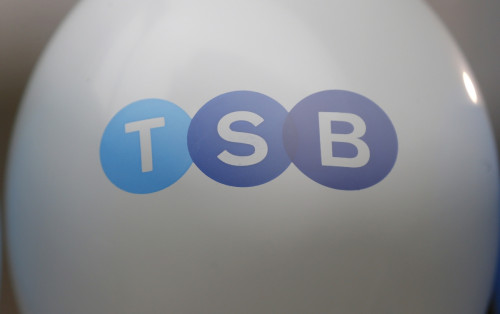 TSB said it will pay the stamp duty for some of the homebuyers who take out a mortgage with the bank.
A survey by TSB found that one in ten aspiring homeowners is deterred by the cost of stamp duty on a property purchase.
The bank said it would pay the 1% stamp duty due on homes worth between £125,001 and £250,000, a saving worth up to £2,500 for homebuyers.
It will include mortgages with a loan-to-value of between 75% and 90%, but exclude buy to let, share equity and share ownership.
"By putting this money back into its customers' pockets TSB is helping fuel local economies," said Ian Ramsden, mortgages director at TSB.
TSB's rival Halifax had announced a similar policy of paying some mortgage customers' stamp duty in May 2013.
Mortgage approvals have soared off the back of an emerging UK economic recovery and stimulus under the Funding for Lending and Help to Buy schemes.
The Bank of England said there were 70,758 mortgage approvals in November 2013, up sharply from 68,029 in October and the highest level since January 2008.
Borrowing costs and deposit requirements have been slashed because of mortgage-easing schemes.
Under Funding for Lending, carried out by the Bank of England, banks were offered discount funding to an amount linked to their mortgage lending.
This incentivised banks to increase the flow of home loans by reducing rates and deposit requirements because they could then get hold of more cheap loans from the Bank of England, reducing their funding costs.
Amid soaring house prices because of constrained supply and intensifying demand, the Bank of England stopped mortgage market stimulus under Funding for Lending from 2014.
Help to Buy offers consumers interest free equity loans from the government worth up to 20% of a property's value to reduce the size of the mortgage needed and so in turn bring down borrowing costs.
It also offers banks, for a small commercial fee, a government guarantee on their mortgage lending to reduce their risk. This has seen several banks offer higher loans-to-value, of as much as 95%, than before. High deposits had been a big barrier to entry for many would-be first-time-buyers.