Tulisa Contostavlos Cocaine Trial: The Sun's 'Fake Sheikh' Mazher Mahmood Discredited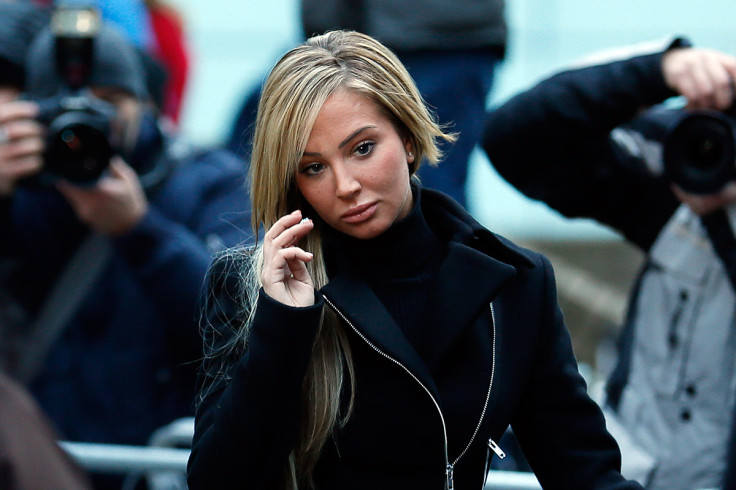 Mazher Mahmood, the undercover journalist most famously known as the "Fake Sheikh", may have lied under oath in the trial of former X-Factor judge Tulisa Contostavlos.
Serious doubts have been cast over the credibility of Mahmood who has spent 25 years exposing celebrities, royals, paedophiles, arms dealers and drug dealers and notable public figures including the Countess of Wessex and Sven-Goran Eriksson, often masquerading as a wealthy Gulf Arab.
Tulisa became the latest star to be investigated by Mahmood in June 2013, then working for The Sun on Sunday. In a sting by the paper, Tulisa was filmed apparently brokering an £820 drug deal between the journalist and her friend, rapper Mike GLC, which she denied.
Mahmood posed as a wealthy Bollywood film producer interested in casting the singer and former X Factor judge as the lead in a major film, potentially opposite Leonardo di Caprio, flying her to Las Vegas and taking her to a luxury London restaurant.
In a shock verdict on Monday, Judge Alistair McCreath dramatically called a halt to the singer's trial and laid the blame for its collapse on Mahmood.
The judge said at Southwark Crown Court: "There are strong grounds for believing Mr Mahmood told me lies when he gave evidence to me [during pre-trial legal hearings]."
There were "strong grounds for believing that the underlying purpose of these lies was to conceal the fact that he had been manipulating the evidence in this case" by getting another witness to change his account, McCreath told the jury.
Mahmood has since been suspended by his newspaper pending an internal investigation.
Mahmood's reliability as a witness in Tulisa's trial was thrown into doubt over evidence he gave about his driver, Alan Smith, who picked Tulisa and her friends up from a hotel during the undercover operation.
The driver told police he overheard Tulisa say she "disapproved" of drugs but later changed his statement after speaking to Mahmood.
Mahmood originally denied speaking with Smith about his statement in pre-legal hearings, but later admitted this was false, leading Judge McCreath to denounce the journalist's statement as "entirely inconsistent".
The result of the trial puts Mahmood's journalistic practices under the spotlight. The renowned scourge of celebrities spent 20 years working for the now defunct British tabloid News of the World and claims to have brought around 100 criminals to justice during that time. He gave evidence from behind a screen to protect his identity from vengeful subjects of his previous exposes.
In a statement outside court, Tulisa, who is now cleared of all charges, said the case had been a "horrific and disgusting entrapment".
"Thankfully the lies have been uncovered and justice has been done," she said.
© Copyright IBTimes 2023. All rights reserved.