A campaign is spreading online in support of the Tunisian tourism industry following the massacre at Tunis's Bardo Museum yesterday (18 March) which killed 19 people and injured 50.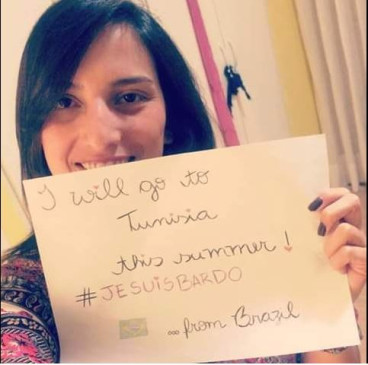 The death toll includes 17 tourists, with visitors from Japan, Italy, Colombia, Australia, France, Poland and Spain among the victims.
In response to the attack, internet users from all over the world have posted pictures of themselves holding signs bearing the legend 'I will go to Tunisia this summer'.
In reference to January's campaign of support for the victims of the Charlie Hebdo attacks in France, the slogans "Je suis Bardo" (I am Bardo) and "Je suis Tunis" (I am Tunis) have flooded social network platforms.
Security warnings
Tunisia's tourism industry is just recovering from the impact of the Arab Spring uprisings four years ago.
Several foreign governments have issued urgent warnings over security, urging their citizens to stay away from the scene of the attacks, an area that includes the national parliament building.
Britain's Foreign and Commonwealth Office urged UK citizens to stay away from the affected areas of Tunis and to "follow the instructions of Tunisian security authorities".
The US Embassy in Tunis also issued an alert that reiterated existing advice about the potential for violence in Tunisia and the risk of kidnappings.
It is cautioning tourists against trips to Tunisia's central, southern and border regions.