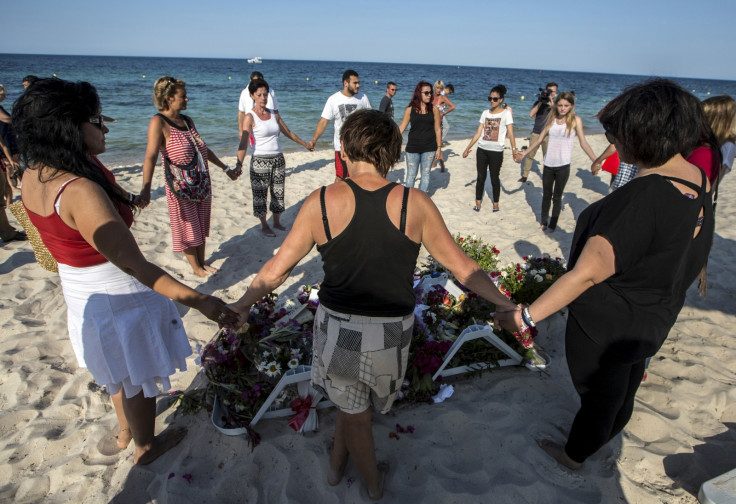 Tunisian authorities have arrested 12 people believed to be involved in the Imperial Marhaba resort massacre in Sousse, and are chasing two more militants who trained in Libya.
The development comes during the ongoing operation to return home the bodies of British citizens killed in the attack. An RAF plane carrying eight Britons - Adrian Evans, Charles Evans, Joel Richards, Carly Lovett, Stephen Mellor, John Stollery, and Denis and Elaine Thwaites - has arrived at Brize Norton.
The Foreign Office confirmed that the number of British tourists murdered by 23-year-old Seifeddine Rezgui has reached 29.
Prime Minister David Cameron tweeted:
Tunisian interior minister Najem Gharsalli confirmed on Monday 29 June that authorities were making arrests and hunting suspects after reports emerged that the gunman might have received help from others to plan the attack.
The father of the gunman, who is believed to have links with the Islamic State (Isis), said he is ashamed and shocked at his son's bloody acts.
"My god, I am so shocked," Hakim Rezgui said, according to the Guardian. "I don't know who has contacted him, influenced him or who has put these ideas in his head. He has new friends who got him into this."
In the aftermath of the shooting, UK Prime Minister David Cameron warned that Islamic State (Isis) militants were planning "terrible" attacks against Britain.
"There are people in Iraq and Syria who are plotting to carry out terrible acts in Britain and elsewhere and as long as ISIL [Islamic State] exists in those two countries we are at threat," Cameron told BBC radio.