At least five holiday-makers from Britain as well as tourists from Germany, Belgium and Russia are believed to have made up the majority of 39 people killed in a terror attack in Tunisia.
The attack, by a gunman thought to have been inspired by Islamic State (Isis), was carried out at the popular beach resort of Sousse.
The death toll has risen throughout the day, as the dead and injured have been taken from the Port El Kanaoui resort in Sousse to hospital.
UK Foreign Secretary Philip Hammond said: "Because of the nature of the composition of the tourist population in this part of Tunisia we have to presume that a high proportion of those killed and injured will have been British.
"We [can] confirm that at least five Britons have been killed in this incident but I should warn that we must expect that there will be more reports of fatalities as we establish the detail on the ground."
The attack was the work of one lone gunman, who hid a Kalashnikov rifle in an umbrella before shooting at families relaxing on the beach.
It is believed the shootings, which were finally brought to an end in Sousse's Imperial Marhaba Hotel when the gunman was shot by Tunisian police, were inspired by a call by IS for a day of violence on the second Friday in the Muslim holy month of Ramadan.
In a video released on 23 June, IS called on its supporters to increase attacks during Ramadan and "be keen on waging invasion in this eminent month and commit martyrdom", Associated Press reported.
The attack in Tunisia, the country's worst ever, comes just months after the assault on 18 March on the national museum in Tunis that killed 22 people, again mostly tourists. It has called into question the Tunisian government's ability to deal with an internal terrorist threat in the wake of the country's 2011 uprising.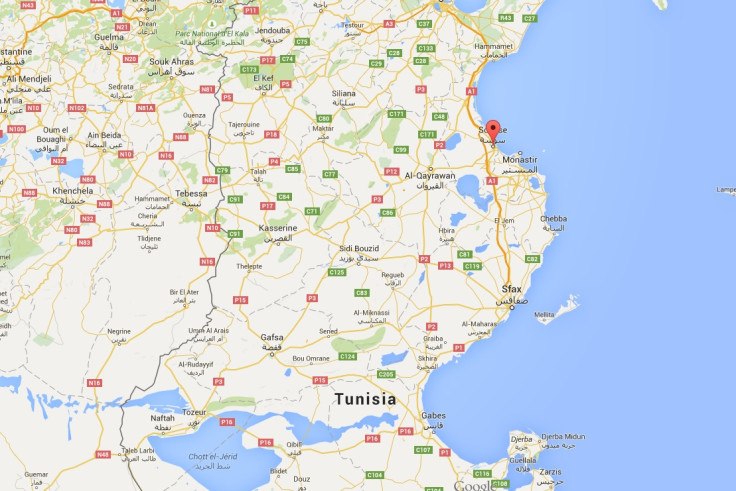 Tunisia is among the top 20 most favoured holiday destinations for British travellers, with 424,000 tourists going there in 2014, according to the Foreign Office. The Association of British Travel Agents says around 20,000 visitors are currently in the country.
British tourists told of scenes of carnage on the beach as they fled for their lives during the attack. Father and son Gary and Benjamin Pine told IBTimes UK of how bullets streaked past them as they ran for cover on the last day of their holiday.
Benjamin saw one elderly tourist brought to the ground by the shooter. He said "I turned and heard gunshots and then saw a splattering of gunshots hit the ground. As soon as I turned around, I saw one older gentleman hit in the side of his head and he dropped straight down."
Away from Tunisia, IS-inspired violence rocked France and Kuwait, where the call for Ramadan violence also appears to have been answered.