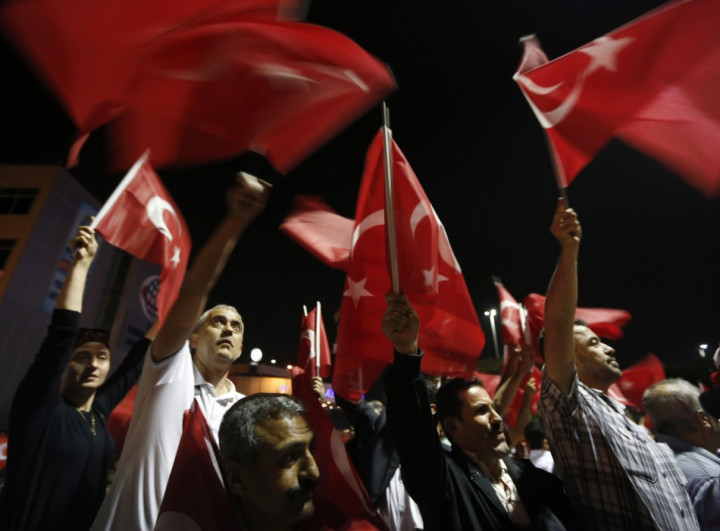 Tunisia could pour more than a billion dollars into recapitalising its three state-owned banks after receiving a $1.74bn loan from the International Monetary Fund.
The north African country has struggled to keep its economy stable in the wake of the 2011 uprising which saw the despotic Ben Ali regime overthrown, and was the catalyst to the Arab Spring which spread across into the Middle East.
Pending an audit of the banks, which is due to be completed by the end of the year, the government is weighing its options, which include reducing its stakes, recapitalising them, or merging them into a new entity.
Tunisia's recent Financial System Stability Assessment (FSSA) put the potential total cost of recapitalisation at 2.6% of GDP, or $1.2bn (£763m, €900m).
"Our reform program will focus on addressing the critical vulnerabilities of the Tunisian banking sector and strengthening fiscal and external buffers," said a letter from the Tunisian authorities to the IMF.
"The significant vulnerability of the financial sector and the worsening of fiscal and external imbalances are the main short-term challenges facing Tunisia. A priority of the government will be to implement a series of measures to mitigate banks' weaknesses that were accumulated during years of favouritism, inadequate standards, and weak banking supervision.
"For this purpose, and in line with tightened prudential regulations and measures to improve loan quality, we plan to generate additional fiscal space - through a modest fiscal loosening and better spending composition - to meet the possible recapitalisation needs of public banks, which will depend on the choice made regarding the future role of government in those banks.
"This action will contribute to restoring domestic and foreign investors' confidence, spur foreign direct investment and other capital flows, and strengthen the banks' capacity to support the recovery of the Tunisian economy."
On 7 June the IMF approved a $1.74bn loan to Tunisia to help support its post-revolution economic reforms. The government is running a 6% deficit in public finances.
"Tunisia has embarked on a moderate economic recovery while facing a challenging international economic environment and pursuing a political transition," said the IMF in a statement.
"A fragile banking sector, pressing social demands, widespread regional disparities, and high unemployment are key challenges, together with widening external and fiscal deficits."
Related articles:
Hundreds Mourn Murder of Tunisian Secular Leader Chokri Belaid
Femen Tunisia's Facebook Page Hacked by Islamic Cyber-Pirates
Topless Femen Activist Amina 'Safe Home' in Tunisia after Death Threats