In the impoverished Tunisian city of Kasserine, angry protesters roam the streets in frustration as mass youth unemployment continues to grow. Five years after the protests that toppled dictator Zine El Abidine Ben Ali and sparked the Arab Spring, thousands of Tunisians have taken to the streets chanting "work, freedom, dignity".
Many are blaming the current unemployment rates on the indifference of former Ben Ali regime officials like current President Beji Caid Essebsi, who have returned to power even after a revolution that forced some of them to flee the country into exile.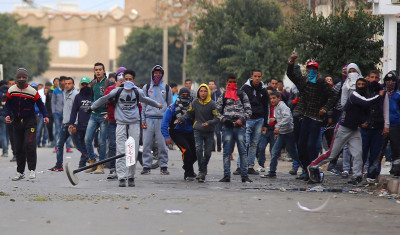 The country is becoming a clear example of the dangers in failing to tackle economic malaise, alienation and the frustrations of its youth, as disaffected young men threaten to kill themselves. Some attempts have been made, including two youths left injured after they tried to throw themselves off the roof of a local government building in anger over the lack of jobs.
Mohamed Bouazizi a young, desperate Tunisian, set himself alight in 2010 during a suicide protest over unemployment and police abuse that spread revolt across the Arab world. He died in hospital weeks later.
In 2015 Ridha Yahyaoui killed himself after being refused a job amid the protests through the same impoverished towns that brought down the regime of Ben Ali. "Ridha killed himself because he lost hope," said his father, clutching a photograph of his son. "I have lost my son, but I warn the authorities: my son will be the new Bouazizi and his death with create more protests for work and dignity."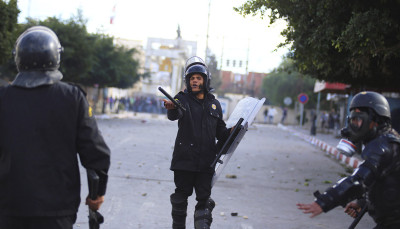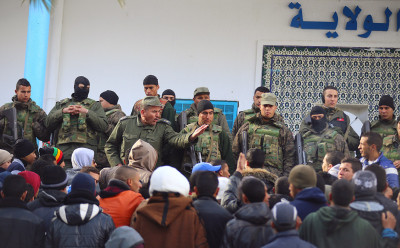 Tunisian police fired tear gas and water cannon to disperse hundreds of job-seeking protesters during the second day of riots and demonstrations, with protesters gathering outside government offices, demanding a solution to the region's dire unemployment. In the town centre, small groups set up roadblocks with burning tyres, triggering clashes with security forces in which hundreds have been injured.