Tupac Shakur Hologram 'Performs' at Coachella 2012 [Video]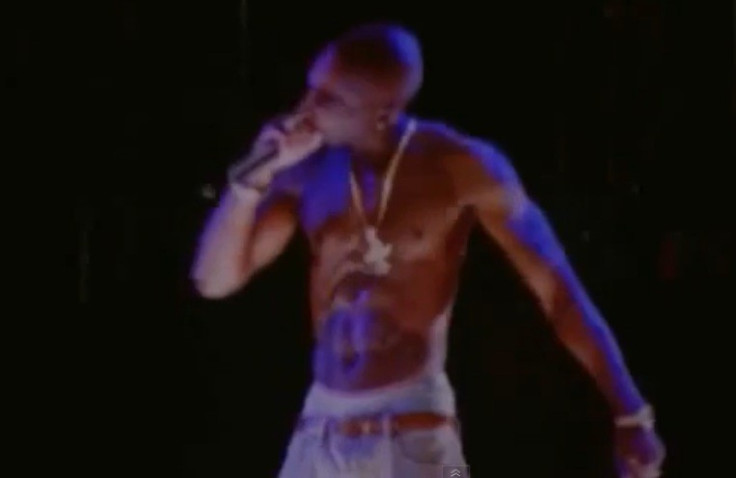 Tupac Shakur was brought back from the dead as a hologram of the hip-hop legend performed during Dr Dre and Snoop Dogg's headline Coachella slot.
A 3D hologram of the late rapper, who was murdered in 1996, was projected on to the stage at the festival in California and wowed the audience as he "performed" with Snoop Dogg on Gangsta Party, Hail Mary and Come With Me.
Tupac had never performed Hail Mary when he was alive.
The hologram even greeted the crowd with a cheer of "What up, Coachella?".
Tupac was not the only rap star who was resurrected for the show. Nate Dogg, who died in March 2011, also appeared onstage as a hologram.
Similar technology, reported to have cost around $10m (£6.3m), was also used to allow Mariah Carey to perform five simultaneous concerts across Europe last year.
Tupac Shakur Hologram: Other Musicians Brought Back to Life [Photos]
The unique performance started a buzz on Twitter among those in the audience or watching it live via YouTube.
@JordanETID tweeted: "I can't even begin to imagine what this Tupac hologram is doing to all the people at Coachella that have been on acid for 3 days straight."
@KirillWasHere wrote: "Next year Coachella should just have a HOLOGRAM TENT featuring all the acts that we wish we got to see live...."
Influential rapper Tupac Shakur was shot dead in Las Vegas in 1996.
Dr Dre and Snoop Dogg performed with living artists too and hip-hop stars Eminem, Wiz Khalifa and 50 Cent were among the guests who appeared during a star-studded night.
The performance is set to be repeated during the second weekend of Coachella on April 22.
The weekend festival also featured performances from Radiohead, The Black Keys, Pulp and Arctic Monkeys.
Watch the amazing footage below:
© Copyright IBTimes 2023. All rights reserved.