David Bowie death: Singer's 'Bowie Bonds' help family inherit £135m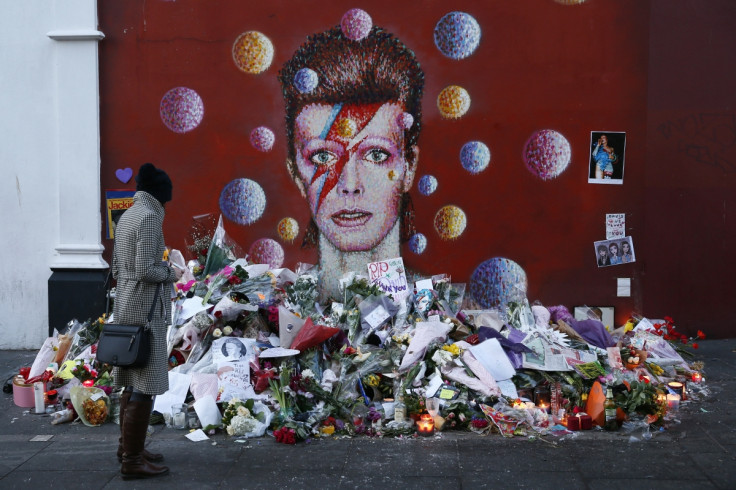 David Bowie who recently succumbed to cancer has left millions for his family to inherit. It is believed that the singer left £135m (€180.5m, $195.3m) for his second wife Iman, their 15-year-old daughter Alexandria and Bowie's 44-year-old son Duncan Jones – from his first marriage to Angie Barnett.
Although he was a successful artiste, Bowie was thought to be close to bankruptcy in the 1970s due to some poor business deals. However, in 1997, when he turned 50, he introduced the 'Bowie Bonds' scheme, which reportedly helped him secure his family's financial situation.
The bonds, included the rights to his first 25 albums – recorded before 1990 – were bought for £37m by Prudential Insurance Company, which gave it the rights to Bowie's royalties for a 10-year period. Post the term Bowie would regain ownership of the titles. The bonds paid an interest rate of 7.9%, expired in 2007.
California-based banker David Pullman who put together the scheme said: "He was astute financially and he had the foresight to have things set up then that would look after his family. He was smart enough to have confidence in himself. Most artists sell themselves short, and they don't hold out for the rights. He was able to retain his legacy. His songs were his baby."
Bowie has written more than 700 songs and sold around 140 million records worldwide. He made more money from world tours as compared to record sales. Some of his best tours include, the 1983 Serious Moonlight, which sold 2.6 million tickets, 1987s Glass Spider that earned the equivalent of today's £120m and the 1990s Sound + Vision, which earned the equivalent of £25m, according to the Daily Mail. Bowie's last reality tour in 2004 grossed around £41m.
Pullman added: "[Bowie's] planning was that at the time of his death his assets would all transfer to his family and beneficiaries. Everything that he had was to be left to his family."
© Copyright IBTimes 2023. All rights reserved.