Turkey coup: Prisons stretched to breaking point as thousands arrested in crackdown
Ankara has refused to admit that there is a problem with the country's penal system.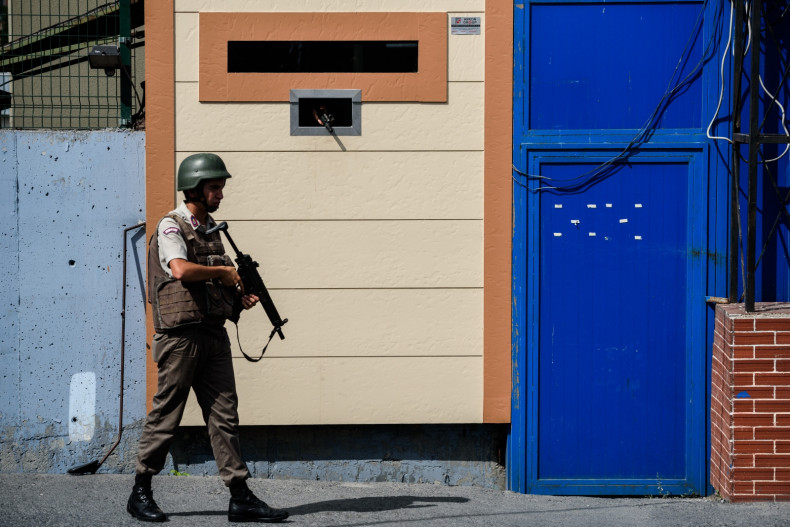 With thousands arrested in Turkey in the wake of the country's attempted July 15 coup, the country's already overstretched prisons have reached breaking point.
As it continues its crackdown on opposition groups, the judiciary, media and army Ankara has refused admit that there is a problem with the country's penal system. However, Reuters has reported that prisons have become crowded to the point where some prisoners are forced to sleep in shifts and Turkey's courts are backlogged.
Pictures have emerged of alleged coup plotters handcuffed, stripped to their underwear and detained in sweltering rooms. There isn't a courthouse big enough to try all of those who have been detained in connection with the military action last month. The fact that 3,000 prosecutors and judges are among those who have been detained has made it even harder to process the accused.
Civil rights groups have expressed concern over conditions in the prisons. "In order to make space, they are piling people on top of each other," said Mustafa Eren, chairman of the Civil Society in the Penal System Foundation was quoted as saying.
Turkey's prison population has exploded under President Tayyip Erdogan's AKP. There were 188,000 prisoners in Turkey as of March, already more than capacity. 12,000 more have been jailed since July.
In one prison reports have emerged of three-man cells packed with up to six prisoners. In another prisoners were said to be housed in sports facilities.
Ankara has blamed US-based Muslim cleric Fethullah Gulen – who is in a self-imposed exile – for the failed coup and has been demanding his extradition from Washington. Gulen has denied any ivolvement.
200 people were killed and more than 2,100 wounded on July 15 as Turkish army troops mobilised in Ankara and Istanbul and accounted they had taken control of the country. In the ensuing chaos, police and protestors clashed with troops.