Turkey in 'crisis' over US presence at Incirlik nuclear base as Ankara pivots to Moscow
Wrangling over the base is the latest round of international posturing over the civil war in Syria.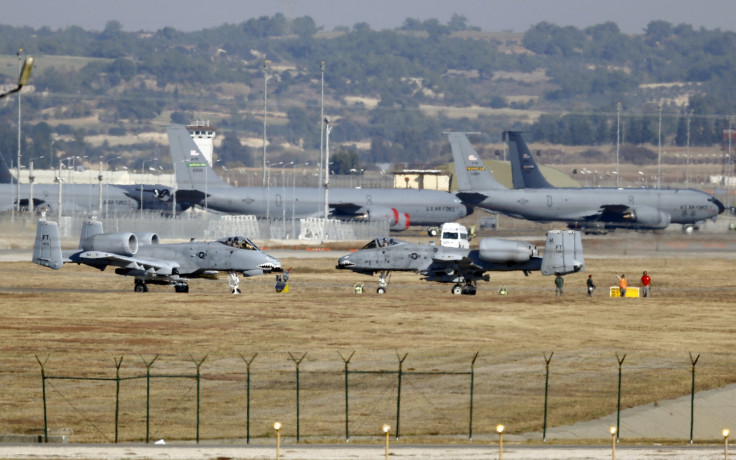 Turkey has said it is suffering a "crisis of confidence" over its relationship with the US as the NATO member reconsiders its position over the presence of American forces at the strategic nuclear airbase at Incirlik on the border with Syria.
The pronouncements by Turkish officials on the strategic base are the latest in a round of posturing between Washington, Ankara and Moscow over the civil war in Syria.
Turkey's foreign minister, Mevlüt Çavuşoğlu, said on Wednesday (4 January) that the Turkish people were asking: "Why are they [coalition forces] using the Incirlik airbase?" and added that "The US is a very important ally for us. We have cooperation in every field. But there is the reality of a confidence crisis in the relationship at the moment," the Hurriyet Daily News reported.
Turkey and Russia, with the conspicuous absence of the US, have brokered a ceasefire in Syria, as Turkey and Russia appear to draw closer together over Syria. The thawing of relations between the two nations comes despite Turkey's backing of Syria's rebels, while Russia remains, with Iran and Hezbollah, Assad's most powerful backer.
The sticking point between the Ankara and Washington has been the presence of Kurdish forces holding territory in Syria, which Turkey sees as an extension of PKK militants fighting within Turkey.
President Tayyip Erdogan's spokesman Ibrahim Kalin said on Thursday (5 January) that the US had held-back on providing air support to Turkish troops fighting the Islamic State in the town of al-Bab while supporting Kurdish forces from Incirlik .
"In the past month-and-a-half, we have seen and understood that this support was not given at the sufficient level and effectiveness," Kalin said, according to Reuters news agency.
Kalin added that Turkey would wait to see whether the administration of US President-elect Donald Trump would be more accommodating of Turkish aims.
Trump who has been evasive on issues of foreign policy, particularly with regard to the Middle East, since his surprise election in November 2016, has made a series statements expressing admiration for Vladimir Putin's stance in the region.
© Copyright IBTimes 2023. All rights reserved.