State of emergency extended in Turkey following Isis nightclub massacre
Under the emergency rule, security forces can arrest terror suspects for up to 30 days without charges.
The Turkish parliament voted to extend the state of emergency in the country following the deadly Istanbul nightclub massacre, which claimed the lives of at least 39 people.
On Tuesday (3 January), lawmakers approved the three-month extension – which will come into effect at 1am local time on 19 January – as the country continues to struggle to control law enforcement and rising terror threats following the failed 2016 military coup attempt.
"It's clear that the counterterrorism ecosystem is not fulfilling its duties as desired in Turkey, which is facing grave terrorist threats at the moment. The greater the purges, the greater the vulnerabilities as it becomes harder to replace officials removed from their posts," Doruk Ergun, a foreign-policy and security analyst at Istanbul-based think tank EDAM, said.
Under the emergency, the government is allowed to rule by decree and fire public employees with little option. While, on the other hand, it can also enable security officials to arrest terror suspects and "state enemies" for up to 30 days without charges.
The rule was first imposed in the country after the failed coup attempt on 15 July 2016. It was declared under Article 120 of the Turkish Constitution and was extended in October. Since then, over 35,000 people have been arrested, 82,000 investigated and thousands more detained, suspended or fired from their jobs for suspected links to the movement.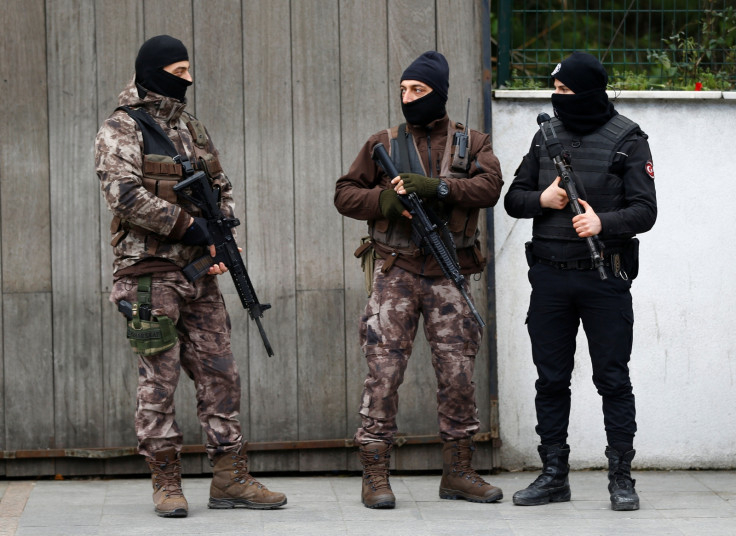 © Copyright IBTimes 2023. All rights reserved.