Turkey: Dozens killed in clashes between government forces and Kurdish militants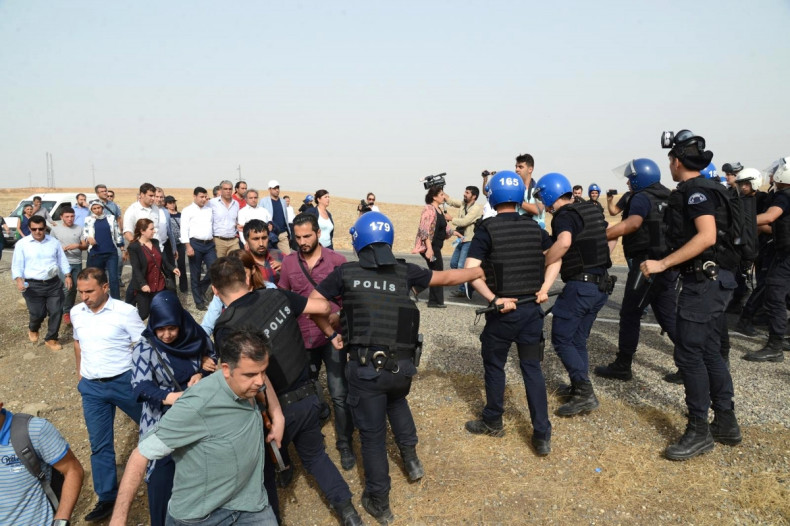 Dozens of people have been killed during clashes between Turkish forces and militant Kurdish organisation the PKK, Turkey's interior ministry said on Thursday (10 September). At least 30 people have been killed in the city of Cizre since a military operation began there last week, with civilians among the dead. The interior minister said most of the dead were members of the PKK, but the pro-Kurdish Peoples' Democratic Party (HDP) disputed this, saying 20 civilians were killed.
Also on Thursday, members and supporters of the HDP attempted to walk to Cizre in order to protest the week-old curfew there. HDP leader Selahattin Demirtas told the BBC that the humanitarian situation in Cizre was worsening, with people unable to access water or buy basic food supplies. A Twitter hashtag, #CizreUnderAttack, is being used to draw attention to the violence in the city, which locals say has been "under siege" since the military imposed the curfew.
On 9 September, Turkish Prime Minister Ahmet Davutoglu warned nationalist demonstrators to remain calm and respect the law after several days of protests were marred by violence and vandalism in cities across the country.
The clashes come as Turkey faces mounting pressure from the West over the country's poor record of press freedom. On 27 August, three journalists with VICE News were arrested and held on charges of "working on behalf of a terrorist organisation" while reporting on the conflict between security forces and the PKK. Turkey will hold new elections in November, after polls in June were inconclusive.