Turkey: Dutch journalist Frederike Geerdink detained on 'terrorism propaganda' charges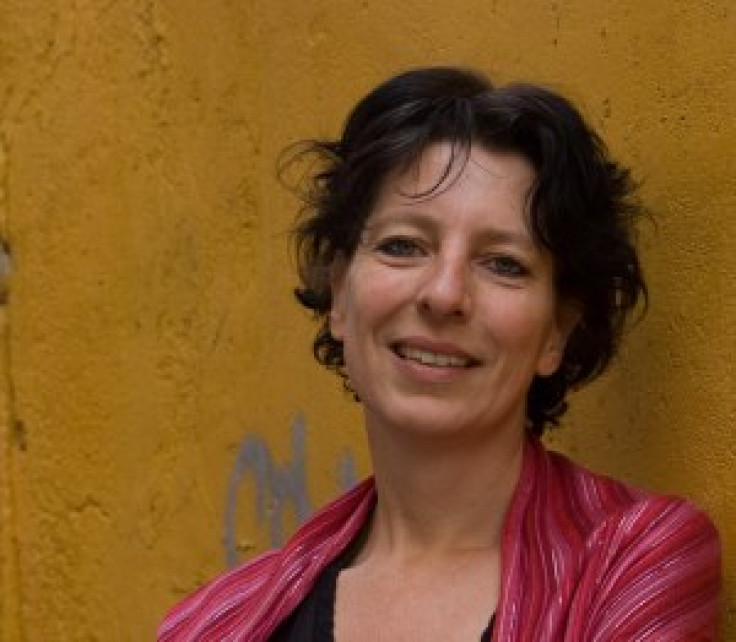 A Dutch journalist based in Turkey has tweeted that she has been detained on charges of 'terrorism propaganda'.
Frederike Geerdink, who moved to Turkey in 2006 and has been reporting from the south eastern province of Diyarbakir since 2012, said Turkish police raided her house and took her to the police station:
Geerdink, who is also author of the blog kurdishmatters.com, has been reporting on Kurdish issues, human rights, and women's rights in Turkey.
The journalist's arrest came as President Recep Tayyip Erdogan officially claimed that "there is no freer press, either in Europe or anywhere in the world, than in Turkey".
Dutch MP Mark Verheijen confirmed on Twitter the report of Geerdink's detention and called on Holland's Foreign Minister Bert Koenders, who is on an official visit in Ankara, to act swiftly:
The Dutch ministry of foreign affairs tweeted in reply: "Shocked by @fgeerdink arrest. Will discuss personally with colleague [Mevlut] Cavusoglu [Turkish foreign minister] here in Ankara".
Geerdink's colleagues and friends reacted on Twitter to her arrest:

Turkey is one of the worst jailers of journalists, topping the annual census of the Committee to Protect Journalists (CPJ) in 2012 and 2013.
Last December, the arrests of 23 journalists accused of forming an illegal armed terrorist organisation and trying to seize control of the state raised an international uproar. Among the arrested was the editor-in-chief of Turkey's largest daily newspaper, Ekrem Dumanli of Zaman.
Their arrests came just two days after Erdogan vowed to "overthrow" what he called a "network of treason" with clear reference to media linked to an influential cleric in self-exile in the US, Fethullah Gulen.
Human Rights Watch (HRW) said the arrests will harm media freedom in Turkey. The International Federation of Journalists (IFJ) called it a "brazen assault on press freedom and Turkish democracy".
The International Press Institute (IPI) saw the arrests as a "part of a trend by Turkey's government in recent years to use terrorism accusations to bring its critics to heel".
UPDATE: Geerdink has been released after three hours of detention, apparently without charge: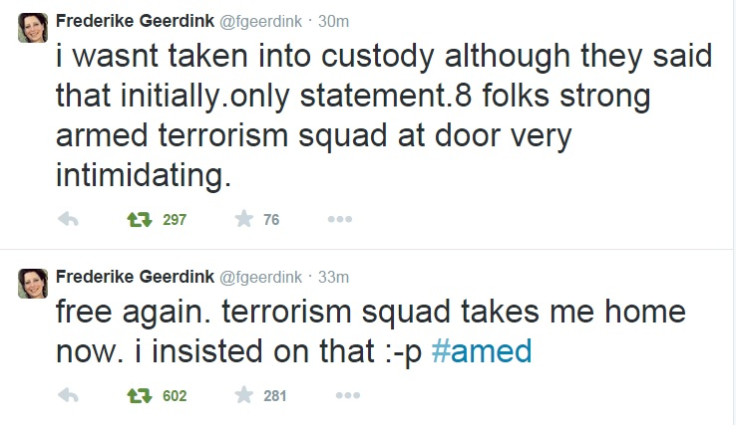 For the latest updates, check out @IBTimesUK on Twitter
© Copyright IBTimes 2023. All rights reserved.