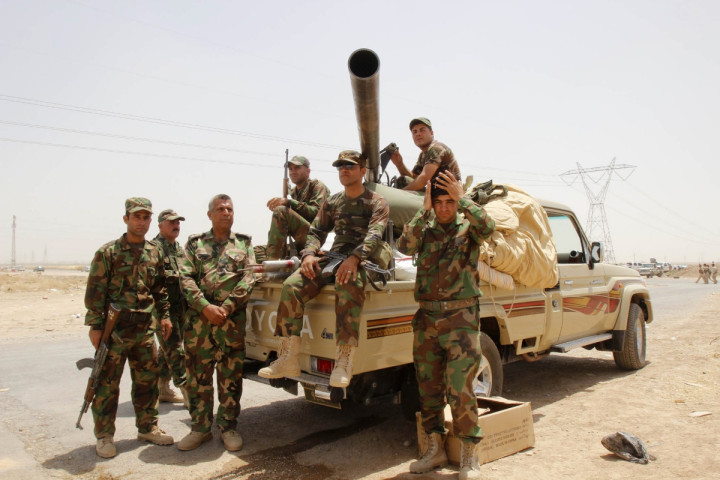 All the government institutions in Turkey remain on high alert as the al-Qaida-backed Sunni Islamists continue to advance in Iraq capturing several cities and heading towards capital Baghdad.
About 80 Turkish nationals including the Consul General Öztürk Yılmaz have been taken hostage by the militants of the Islamic State in Iraq and the Levant (Isil) in Iraq.
Turkey, which has called an emergency Nato meeting over the escalating situation, has said it has taken "all necessary initiatives in international organisations" to deal with the crisis.
Justice Minister Bekir Bozdağ told the Turkish lawmakers: "All institutions of Turkey are on alert."
Prime Minister Recep Tayyip Erdoğan has held two key meetings with top authorities including with the National Intelligence Agency (MIT) chief Hakan Fidan in the last several hours.
President Abdullah Gül chaired the second round of discussions, during which the authorities have agreed diplomatically deal with the situation and to negotiate with the militants in order to ensure the hostages remain safe.
Erdoğan telephoned US Vice President Joe Biden alongside the internal talks.
"We are currently in a busy traffic of exchange [with authorities] to ensure the rescue of the drivers as soon as possible. There has been a continuous exchange between Ankara, Irbil, Baghdad, Tehran, Washington and Mosul in the last 24 hours," Foreign Minister Ahmet Davutoğlu, who cut short his US visit, told Anadolu Agency.
Turkey has so far not invoked the Article 4 of Nato charter which allows any of the member parties to consult with the allies if the territorial integrity of a nation is threatened.