A snow storm in Istanbul has grounded planes, halted traffic, and forced the closure of key shipping channel the Bosphorus Strait. Turkish Airlines has cancelled more than 300 flights.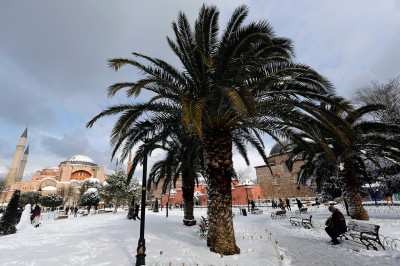 Commuters in the city of 15 million people had to walk to work after as much as 60cm (24in) of snow fell in two days in parts of Istanbul.
The storm also stranded members of the Besiktas football team at the airport. The Istanbul side is scheduled to play Liverpool in England on Thursday (19 February).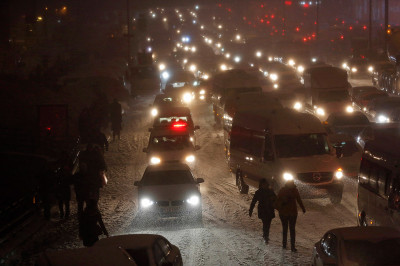 The Bosphorus strait, which divides Istanbul into Asian and European districts, was shut in both directions. At least 13 ships were waiting to enter the strait at both ends and are now scheduled to make the voyage on Thursday.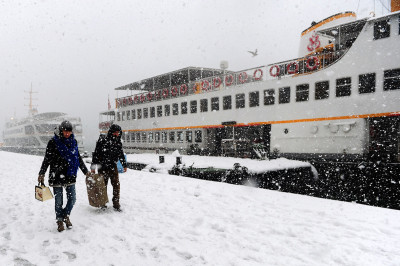 Residents of Istanbul woke up to find the famed minarets and domes of the historic city's skyline covered in snow.