Turkey Prime Minister Ahmet Davutoglu denies Isis support accusations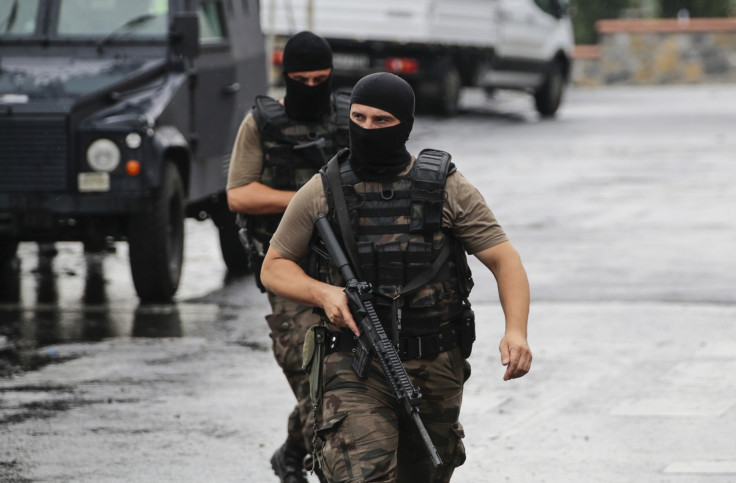 Turkey's Prime Minister Ahmet Davutoglu has rejected accusations that his government wants Islamic State (Isis) to succeed to limit the gains made by Kurdish fighters in Syria and Iraq.
Earlier this week, Kurdistan Workers' Party (PKK) leader Cemil Bayik accused Ankara of attacking Kurdish fighters in Iraq to limit their advances against Isis.
But Davutoglu told the BBC that Turkey had never supported Isis or other extremist groups in the region such as the al-Nusra Front.
He said his government was entitled to retaliate to "terrorist" attacks by the PKK.
Turkey has been conducting simultaneous air strikes against Isis positions in Syria and Kurdish forces in Iraq since 24 July, after a suicide bomb attack in Suruc, southern Turkey, killed 32 people.
Kurdish fighters have been combating Isis forces in northern Iraq, but Ankara considers them a terrorist group and blames them for a number of attacks on Turkish soil.
'Unfair accusation'
When asked if Turkey had supported Isis or other jihadist elements in Syria in the early stages of the four-year civil war, Davutoglu said: "No. Never. Never. Never. We supported only those who escaped from [Syrian President] Assad's atrocities – chemical weapons, barrel bombs.
"This is an unfair assessment and accusation against Turkey for which there is no ground at all.
"If there is anybody who has a proof for this, they should put this on the table."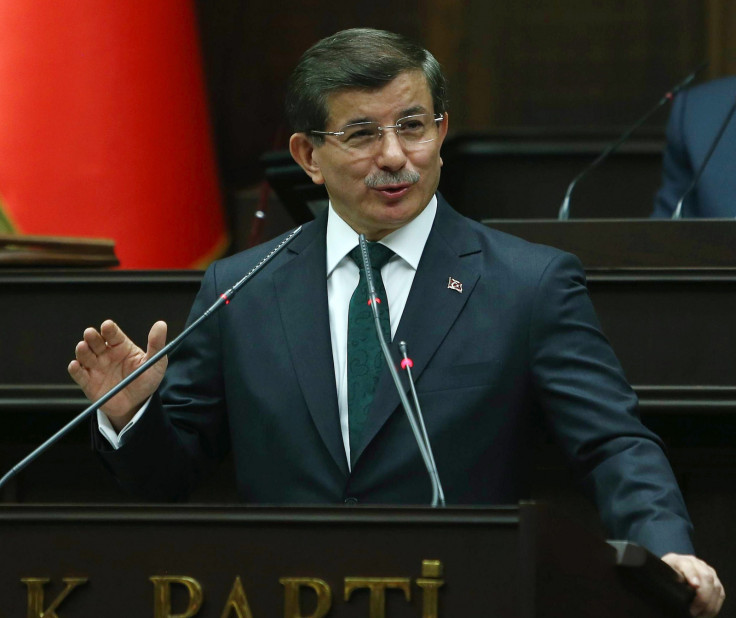 He said his government was committed to creating a no-fly zone in northern Syria to provide a "safe area" for civilians displaced by the conflict.
The buffer zone will be patrolled by coalition aircraft and defended by moderate Syrian rebels, Davutoglu added.
"If there is enough power of moderate forces in Syria, there will not be any necessity for other countries including Turkey to send any ground troops," he said.
Kurdish separatists
Davutoglu defended Turkish air strikes on Kurdish militants as retaliation for terrorist attacks and said they will continue until the PKK surrenders.
"You cannot say if al-Qaeda attacks Britain it is war between Britain and al-Qaeda. This is a terrorist attack," Davutoglu said.
"No government, neither European or American democratic government, can tolerate a group which is calling people for rebellion against the legitimate government."
The PKK has been waging a guerrilla war against the Turkish state since 1984 in order to secure greater autonomy for the Kurdish people living within the latter's borders.
Around 40,000 people have been killed in the bloody conflict.
On 11 August, Turkey's air force launched fresh strikes on PKK positions in the south-east of the country after the militant group claimed responsibility for the bombing of a police station in Istanbul a day earlier, which killed four people.
© Copyright IBTimes 2023. All rights reserved.