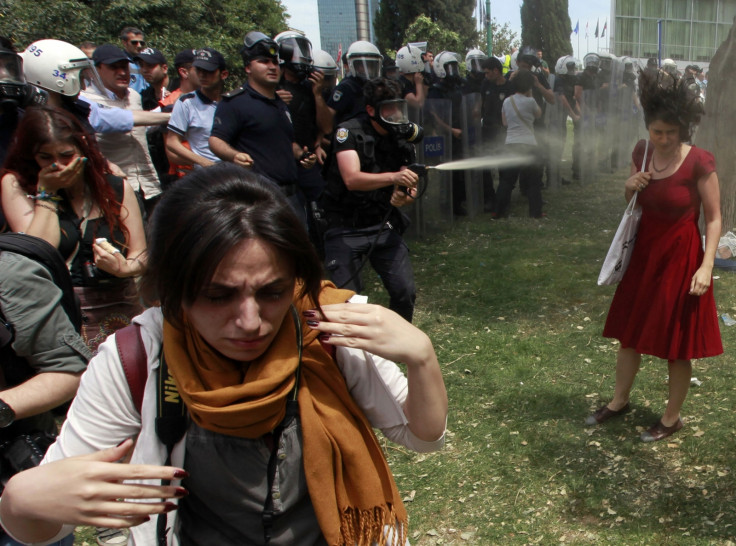 A Turkish policeman who was depicted in an iconic photograph during the Gezi Park protests tear-gassing a woman wearing a red dress at close range has been ordered to plant 600 trees in a symbolic punishment.
The picture – showing Ceyda Sungur holding a white bag, her head down and her hair billowing upwards from the impact of the tear gas – became a vivid symbol for the anti-government resistance that started with a peaceful sit-in against the demolition of a park in central Istanbul but mushroomed into a nationwide movement against the regime of Recep Tayyip Erdogan.
Police official Fatih Zengin was sentenced to 20 months in prison for abuse of power and deliberate injury. The court, however, decided to reduce the punishment and ruled that Zengin has to plant 600 trees and look after them for six months.
The punishment is apt considering that the protests, which began as a bid to prevent authorities from bulldozing Gezi Park, were dismissed by the government as "nothing to do with trees".
Sungur, an academic at Istanbul's Technical University, became a global icon after the picture was widely shared on social media. At least seven people, including a police officer, were killed in the unrest.
This is what the Reuters photographer Osman Orsal said about the picture: