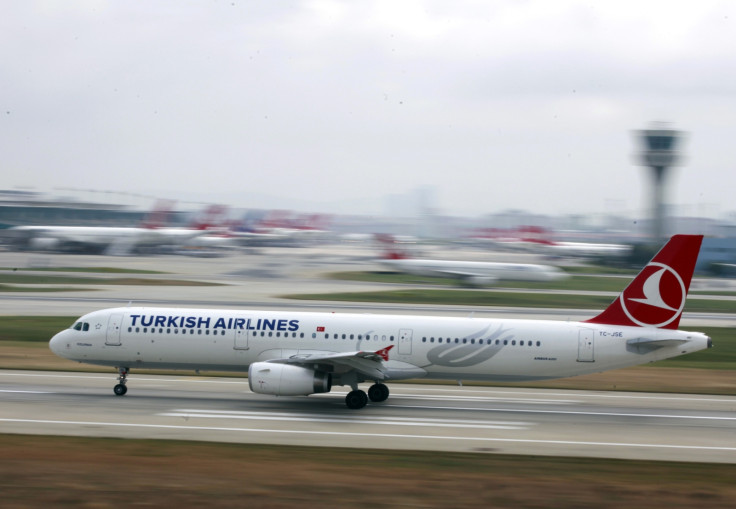 A Turkish Airlines plane carrying 148 passengers and crew members made an emergency landing at the Delhi international airport in India following an in-flight bomb threat.
The Airbus 330 flight number TK-65 was en route to Istanbul, Turkey from the Thai capital of Bangkok.
When the plane was cruising in the Indian airspace, the pilot was alerted about the bomb threat forcing him to seek help of Delhi aviation authorities. All the passengers and the crew members have been evacuated from the plane while the cargo is being examined.
Local reports suggest that a threat message, "bomb in cargo" was written on the mirror of the flight's toilet using a lipstick.
Conflicting reports suggest that the number of passengers on the plane could be 300, though it remains to be confirmed.
The flight was isolated at the Indira Gandhi International Airport, while high-level security forces were handling the situation. No explosives were found in the cabin of the plane.
More to follow...