A ruthless hitman who murdered a rival gang boss and shot his accomplice days later has been jailed for 38 years.
Jamie Marsh-Smith, 23, (known as 'Freddy Krueger' after the Nightmare on Elm Street horror film character) was hired to kill Tottenham Turks' boss Zafer Eren by a rival drug gang – the Hackney Turks.
Eren, 34, a father of a-month-old baby, was shot dead by Marsh-Smith outside his luxury home in the north London suburb of Southgate.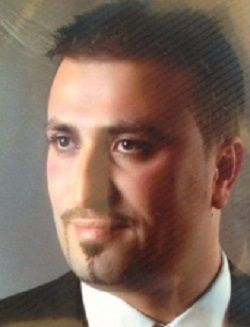 Marsh-Smith was found guilty of murdering Eren and attempting to murder Eren's cousin, Inan and his accomplice, Samuel Zerei, 21, from Newington Green.
Days after the murder in April 18, 2013, he shot Zerei for 'knowing the truth', in a park in Tottenham. Zerei survived his injuries after fleeing to a nearby house. Zerei was also found guilty of Eren's murder.
On sentencing Marsh-Smith and Zerei Judge John Bevan QC called for an end to the 'medieval turf' war between Turkish gangs in north London, battling for control of a large chunk of London's heroin trade.
"The use of the streets of this city for fighting a medieval turf war using hired hands as hitmen is as intolerable as it is unacceptable," he said.
Following the sentencing, Eren's wife said: "This has had a devastating impact on our life; our baby was only 26 days old when Zafer was killed on my doorstep.
"Marsh-Smith and Zerei have shown no remorse for their actions."
Wayne McNeish, 33, of West End Lane, Hampstead, was also jailed for a minimum of four years and six months for perverting the course of justice by helping Marsh-Smith flee London after the shootings.
Det Ch Insp Noel McHugh said: "The conduct of Jamie Marsh-Smith and Samuel Zerei reads like something from a film. They accepted a contract to kill; they had no known dispute with their victim.
"Our investigation continues into Zafer Eren's murder as we seek to find those responsible for ordering the killing."
Marsh-Smith was jailed for life with a minimum term of 38 years for murder and 30 years for attempted murders to run concurrently.