Two US Air Force F-22 fighter jets escorted an American Airlines plane to Honolulu International Airport after a Turkish passenger allegedly tried to force his way into the cockpit during flight, local media reports said.
Authorities confirmed that the flight from Los Angeles was escorted by air force jets following a fracas involving a Turkish national, identified as Anil Uskanil, 25, but declined to provide details of what the man did.
The exact nature of Uskanli's offence has not been confirmed, but he is thought to be charged with interfering with a flight crew, which can hand him a minimum of 10 years in prison.
Uskanli boarded the American Airlines Flight 31 from Los Angeles International Airport (LAX) on Friday (19 May) morning and was due to land in Honolulu International Airport shortly before midday.
He was reportedly drinking on the flight and made his charge at the cockpit several hours in, but was quickly subdued by cabin crew, an off-duty police officer and other passengers.
"It took seconds," Lee Lorenzen, a passenger on board the flight, told Hawaii News Now.
"He was pushing against the cart and a bunch of guys grabbed him. They found some duct tape. There were pillows and blankets. And they taped him to his chair."
He added: "It was all over very quickly. They really deserve a medal for what they did."
His wife Penny Lorenzen told the same outlet: "It was all kind of surreal. It's amazing to me how calm everybody stayed. Angels were watching out for us."
The two Air Force jets were immediately scrambled to escort the plane, which had descended to 10,000ft – a standard procedure in potential terror situations.
"The F-22s escorted the airliner to the airport in accordance with homeland defense procedures," US Pacific Command spokesman Dave Benham said. "Local law enforcement responded once the civilian airliner was on the ground."
Once the plane landed, FBI agents were waiting on hand to detain Uskanli and videos on social media showed him being escorted out of the cabin.
In a press conference later in the day, FBI Special Agent Paul Delacourt said no explosives were found on board and no one was injured.
He added that the suspect was to undergo a medical evaluation before being transferred to the Honolulu federal detention centre.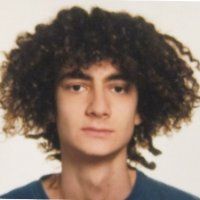 Following the incident, it also emerged that Uskanli was arrested earlier in the day at LAX airport but was released. He had tried to go through a restricted door that led out to the airfield, but was quickly stopped by security staff and arrested on charges of minor trespassing before being released.
LAX police spokesman Rob Pedregon said that the Turkish national told the airport authorities that he lost his way because he was tipsy from drinking and that he did not appear to meet the criteria for public drunkenness.
He added that Uskanli carried a valid boarding pass for the American Airlines flight to Honolulu.