Turkish MP Ismet Ucma links rapes to promiscuous soap operas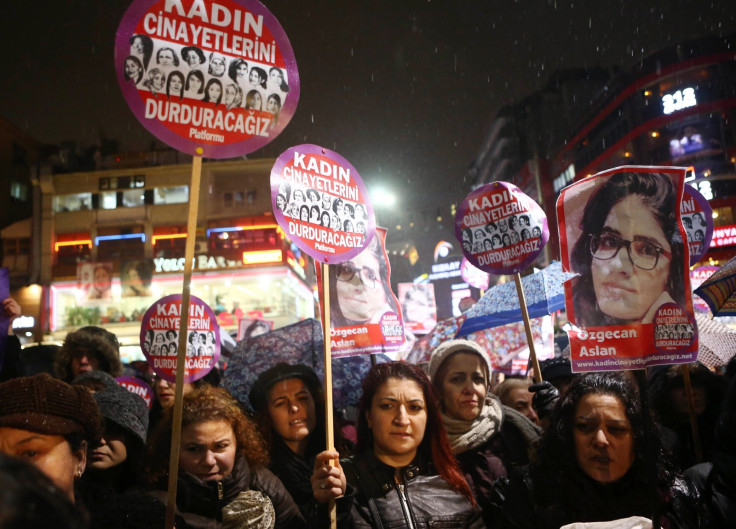 A Turkish lawmaker within President Recep Tayyip Erdogan's party has blamed the tangled love plots of local soap operas for a rise in rape cases.
Ismet Ucma, from the ruling Justice and Development Party (AKP), lashed out at treacherous affairs featured in the TV series in the wake of a national outcry following the attempted rape and murder of a student in the southern province of Mersin.
"You do a series where there are no boundaries between the sister-in-law and the uncle," Ucma was quoted as saying by local media. "You set no limits. Then you say rape is increasing. What do you expect?"
Ucma, who sits in a parliamentary committee on violence against women, claimed that soaps damage the traditional concept of family that Erdogan's conservative government champions, Hurriyet Daily News reported.
His comments came amid a vigorous debate on violence against women sparked by the killing of 20-year-old Ozgecan Aslan.
Some 15,000 people marched in Mersin this week, to commemorate the murdered student and call for government action to protect women. Similar protests were held also in other cities, including the capital, Ankara.
Some demonstrators have accused Erdogan and his administration of adopting a too lenient stance on domestic violence and sex crime.
The president and AKP members have also drawn outrage from feminists and the secular society in the past with controversial comments on women and their role in society.
In November last year Erdogan said women are not equal to men, adding that they should stick to their unique role in society: motherhood.
He had earlier claimed that every Turkish woman should have three children, while in July, one of his ministers went as far as saying that women should not laugh in public.
Aslan was killed as she tried to fight off a man who sexually assaulted her while she was travelling on a minibus. Police found her burned body in a riverbed.
The vehicle driver confessed to the murder and was arrested along with his father and another man, according to local media.
Erdogan said he will personally follow the trial and called for stiff sentences for those responsible.
© Copyright IBTimes 2023. All rights reserved.